This is certainly the era of Business Mobility and as a result, many emerging and existing businesses are taking their online visibility to a higher level by introducing their own business apps. Developing a mobile app and building that platform into a strategic business plan enables you to enhance your reach and growth. So, you have finally built your own app. You are really proud of the design, and it works flawlessly on every device you tested it on and you see no competition in your niche. What's next?
Developing the app itself is only half of the race. In order to generate business and get maximum downloads for your app and a prominent app ranking, you have to work really hard on app promotion. All it takes is a continuous effort to obtain the attention of your potential users. So, to know the best ways to boost your mobile app downloads, let's first understand how to optimize your app for more downloads and better rankings.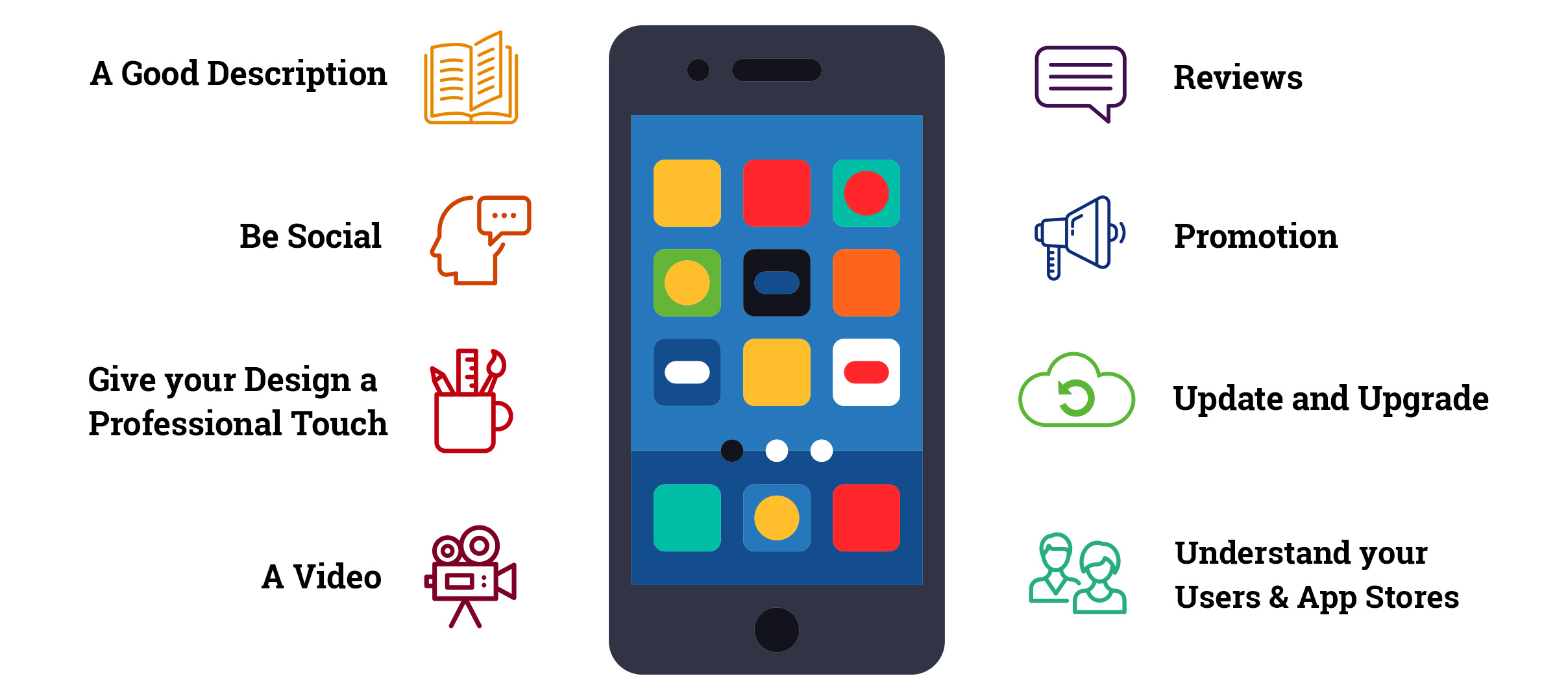 A Good Description
A description of your app is a must. You need to understand your audience, their expectations and needs. Write down how your app can help them in fulfilling their needs before describing ultimate goals and app benefits. Make sure you have a nice long description for your app considering all the best SEO practices. This is for your potential users and for your app's ranking. You need to invest a healthy amount of time in doing it perfectly.
Keywords are very important. Keyword research should be done smartly to target your audience. Include popular keywords into your title and description, so you can have the best chance of appearing at the top of the page. Ensure keywords are relevant and have quality of content. Content can help you in increasing number of downloads. Most importantly ensure your app title is relevant to the function and use of the app.
Be Social
Never forget social media. Your followers there. Keep them engaged and interacting with your brand, by promoting your app in various ways within your online communities. Social media plays a vital role in the success of your app because it offers valuable opportunity to produce higher engagement rate.
Develop content for various platforms like Twitter, LinkedIn, Google+, Facebook and Instagram that leads to more downloads. Explain to your users why they should download your app, showcase the excellent features. Avoid making over promotion and get organic reach. Provide value to your social media followers and believe us this can give you the best possible app rankings and higher rate of downloads.
Give your Design a Professional Touch
Great design is very crucial for an app. How your app appears from a visual and design point of view, play a great role in users' perception. The icon you use, the cover pic you use, the inside images- all these should represent your idea and solution. Don't try to do something too flashy in a small image. It should indicate your business. Focus on simple yet vibrant Icon to get a higher number of downloads. Focus on the visuals. Avoid functionalities which will make your app difficult to navigate and use designs attractive to the eye.
A well designed Cover Image can really boost your downloads. Make Cover Image unique and don't use same images which you have used in the screenshots. Check the size and resolution.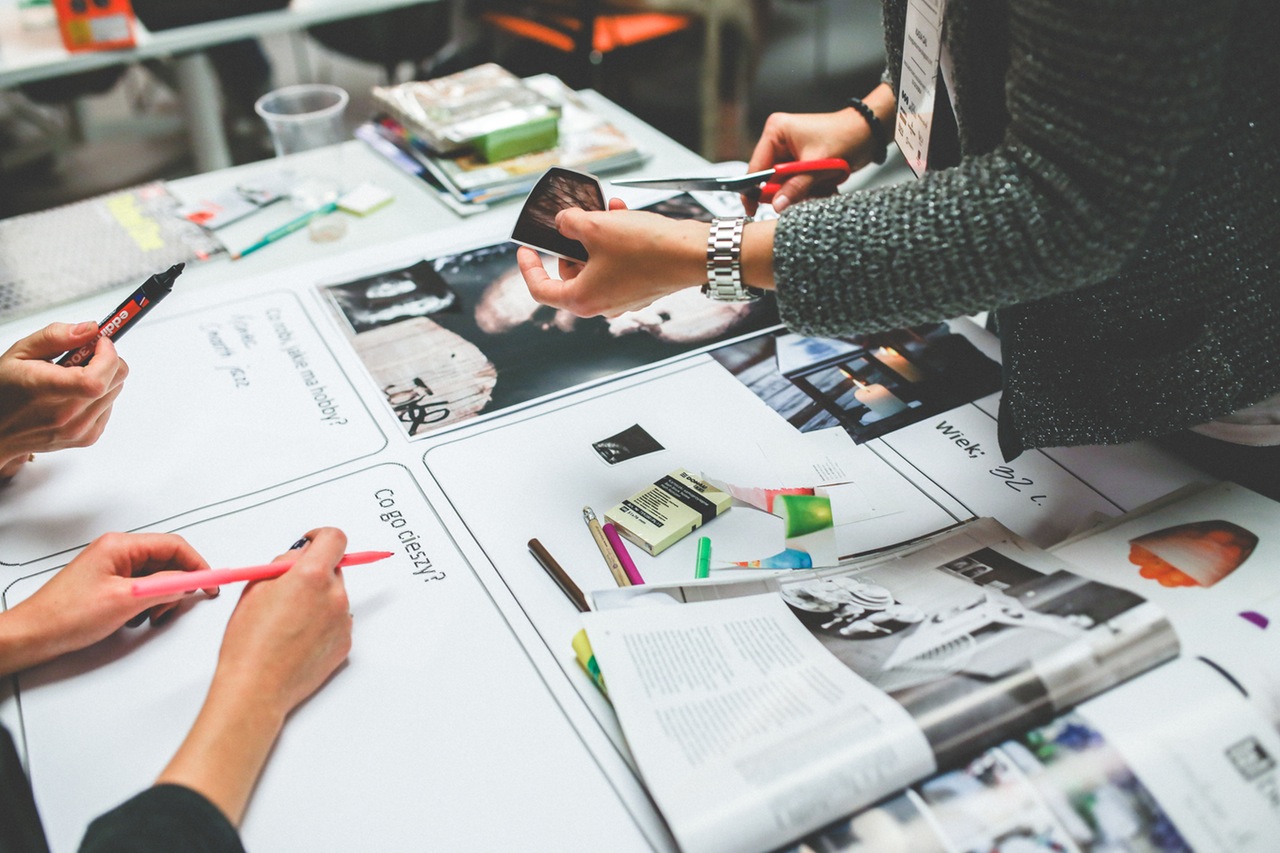 Real-life Screenshots are the best way to increase your app downloads. Your screenshots should look professional and clean. If it is a Smart Business App, make sure you are showing the features and how to use them. If required put 6 screenshots and each screenshot should contain a different instance of your app. Images speak louder than content.
A Video
A well explained video about your application is a must. All you need is a professional agency and a voice talent. If your app is targeting multiple audiences from various part of the world, you can make your video in multiple languages. It can make wonders. When people understand how to use, why to use and how it can help them, they will go for the download option for your app.
Reviews
Genuine reviews which can showcase the positive experience of your users can help you to create a brand credibility. Genuine review encourages customer to download your mobile app. Great reviews can also direct app stores to rank your app higher. Never go for buying fabricated reviews. Organic reviews are highly expected. Fake reviews can result in suspension from app stores.
You can try to get in touch with popular blogs or influencers to review your app. If you can get some reviews published, your app can really increase user downloads.
Promotion
You can go for various ways of promotion to certainly increase the user downloads. Online campaigns can be very effective. Businesses strive to make their app reach the highest spot. One tactic is by making use of a CPI (Cost-Per-Install) campaign via different platforms. Mobile advertisers like AdMob, Waypedia, Mobpartner can also be used.
Another way of app promotion is to find communities that may be interested in your app. You can target forums, Facebook pages, Google+ communities, and Twitter hashtags. You can use backlinks at appropriate places in your website or other resources to promote your app.
A great bargain always works. You can help manage the timescale and timing of your discount offers. By offering your app free or any other service for a set period of time, can help you get more number of downloads and also help place your app higher up in popularity list.
Update and Upgrade
To continue providing the best possible experience for users, a well-timed refresh of your app is the best way to retain existing users and attract new users. Once in a month is a good rate. You can update your app with new features, designs, functionalities, or even a simple new banner. Consistent upgrades indicate your brand is trying to improve every day to provide excellent user experience.
Understand your Users and App Stores
Understanding your users, potential users and the app stores is must. Data analytics can help you to understand your users. You have to keep your active device numbers high, that's the key to continuous downloads. An app analytics offers multiple options and you can observe users behaviour from download until uninstall. You can set trigger points inside the app in order to run A/B testing.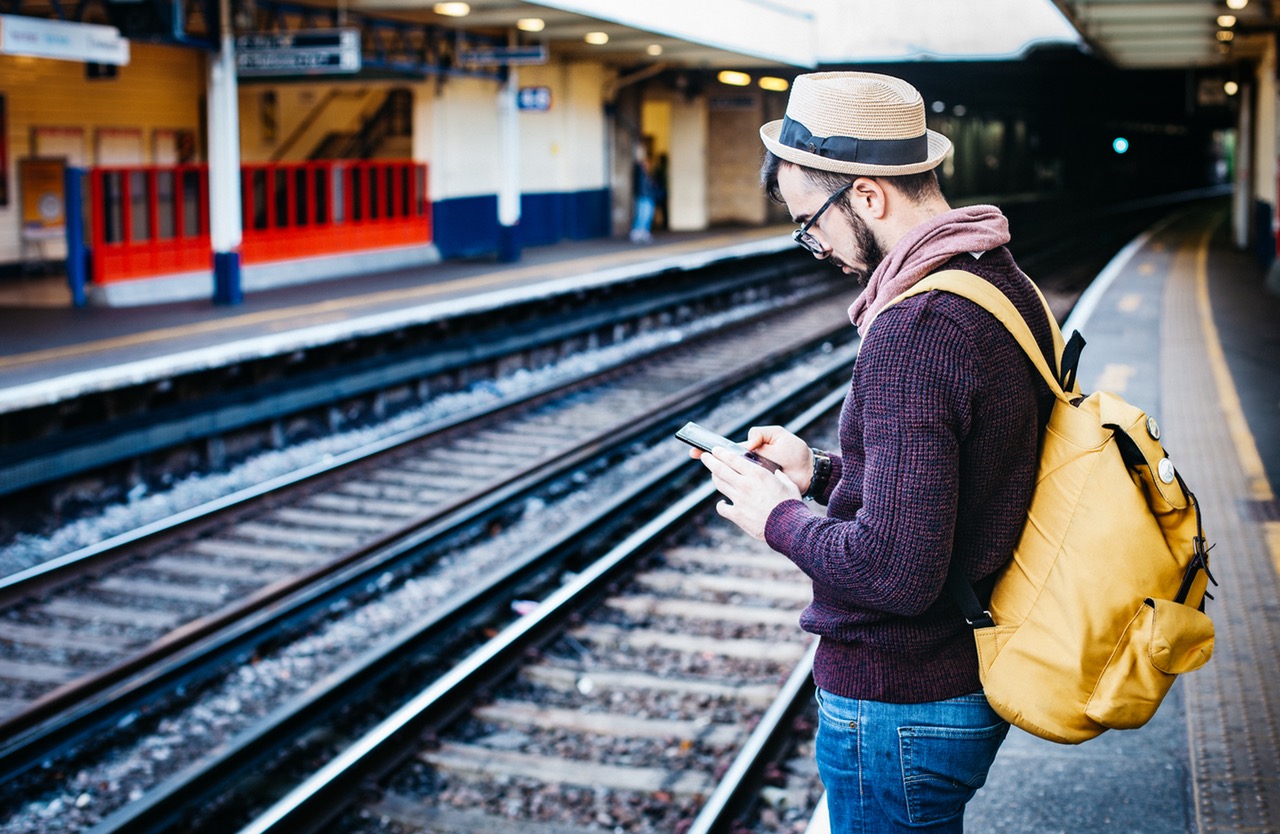 App stores (iTunes and Google Play) constantly enhance. It is important to understand their trend and future plans. Keep an eye on the changing elements. For example; Play Store focus more on app description, while iTunes focus more on keywords. So you have to monitor closely the new indicators that will play a role in your app ranking.
Conclusion
The subject matter is a good functionally rich business app. The type of app you are developing and how it can help users is the most important thing. It not how much downloads you got, it is all about how many active users you have. The more people use your app, you can make money out of that. All you need is to win attention, make users install your app and keep it in their favourite list. A business app that provides meaningful and timely content will keep users coming back for more.
How to start things? First thing first. You need someone who can develop your idea & give it a mobile touch. Apogaeis, is a world class mobile application development company. Our team of android and iOS mobile application developers developed a lot of innovative and user centric mobile applications for all kind of industries and businesses. We create long term value for our clients by identifying both risk and opportunities in the market. Feel free to talk to our consultant, do not hesitate to ask for quotation, IT IS FREE. We will give your idea a mobile touch. Contact Us now and share your idea.