Cloud technology has given opportunities to many businesses to showcase their potential in the business world. SMEs are not only getting an opportunity to grow, they are also taking their business operations to the next level. Cloud technology has opened a door for small & medium scale companies to acquire market share by entering the yard of bigger players. As the business requirements have become on-demand and need-based, it gave many companies a significant edge and allow them to complete in a much larger business space.
Cloud technology provides various advantages. Starting from data management, data storage, 0% downtime, CRM management, resource optimization to entire business automation. It also reduces a high amount of investment and saves a lot of time.
At the same time, cloud computing has raised multiple eyebrows with IT management, especially when it comes to data security in the cloud computing. Data security and privacy protection are two major factors. These two factors are becoming more important for the future development of cloud computing technology in business, industry, and government. While addressing this fear, Google claimed that data stored in the cloud are much safer.
If someone asks me what cloud computing is, I try not to get bogged down with definitions. I tell them that, simply put, cloud computing is a better way to run your business.
-Mark Benioff, CEO of Salesforce
What are the Challenges?
Data Replication
Every business faces this challenge. Snapshots and data backups are taken on a daily basis. They automatically stored in the cloud. Are you aware where they have been stored and who can see and access them? Can you identify and control unauthorised copying of your data?
Data Loss
Data loss can be a disaster for any business. Virtual data can be easily lost or exposed as it moves between VMs or in the cloud. Are you sure that authorised users are accessing your data within predefined policies? Do you have the authority to block any user who is violating data use policies?
New Class of Users
Cloud computing need cooperation between security, storage, application, and security admins. They all manage your sensitive business data. With more number of users, the risk also increases. If one admin went wrong, entire data in the system will be at risk.
Insecure APIs
Application Programming Interfaces (API) allow users to customize their cloud computing practices. APIs can be a threat to cloud security because of their nature. APIs give developers the tools to build solutions to integrate their applications with other software. The vulnerability of an API depends on the communication that takes place between applications. While this can help developers and businesses, they also issue serious security concerns.
Internal Threat
Never keep this point out of your mind. You may be thinking data is safe inside. But this is one of the biggest challenge company's face. Employees can use their access to an organisation's cloud-based services to misuse or access information related to finance, customer details etc.
How to Protect your Data?
You can protect your business data in the cloud from unauthorised access. All you need is a sharp eye and an extra effort. Here are few practical tips to keep your cloud data safe and secure.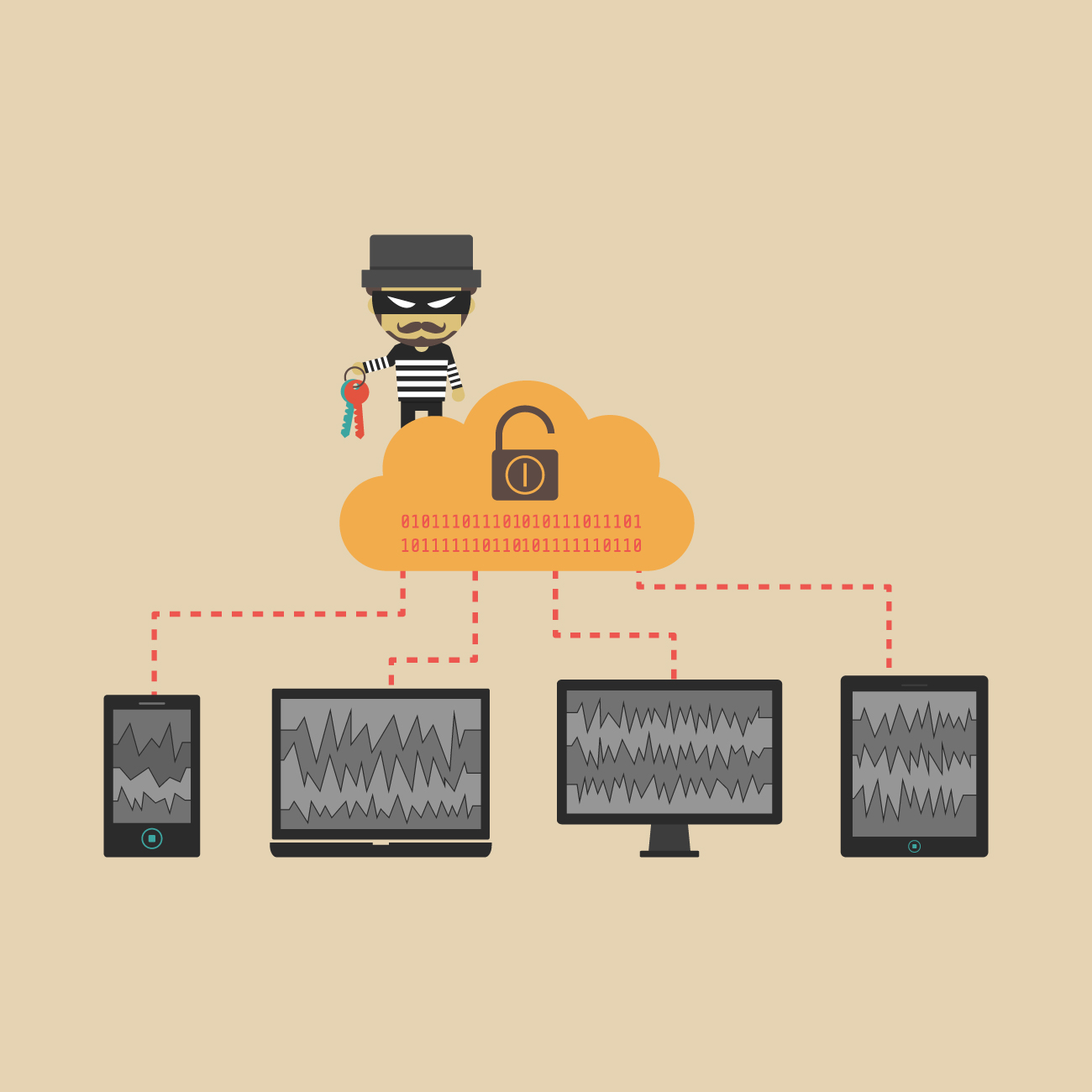 Always keep backup locally
When it comes to business data, you have to be extra conscious. Always have a backup for your data. It is always good to create hard copies of your business data and keep it with yourself so that you can have access them even if you lost the original one. You can use any cloud storage solutions to store your data. You can set up a cloud account & can keep the backup copies. You have another option of keeping the backup data in an external storage device also like a hard disk or a thumb drive. This will allow you to access the information even if without the internet.
Don't store sensitive data
Technology is changing. Businesses are also changing as per the technology. Data is playing an important role in businesses today. So, data privacy is one of the primary aspects of any business. But if something is there on the internet, it is hard to trust it is safe. So, one should avoid storing the most sensitive files or information in the cloud. Identity theft is on rising and you can't take any risk. You should keep those files in cloud platform which you access frequently and should avoid putting information related to financial details, competitor details, client details, contact details like phone number/address etc. If you are keeping these files, make sure you encrypt them before uploading.
Data encryption
One of the best ways to protect your data while using cloud storage is to do data encryption. This is the best form of security because you need decryption before accessing the data. This will protect data against service providers and users also. To make it more protected, you can also ensure cloud encryption during uploading and downloading phases. But, this will make data sharing and sync in the cloud platform little slow.
Encrypted cloud service
There are few cloud services which provide local encryption and decryption of your files and information inside that other than storage and backup. This means the service takes care of both encrypting your files and storing them safely in the cloud. This will ensure that no one including the service provider or the administrators can have the access to your data files. There are many free versions and also trial versions available in the market. You can use them to learn how it works and later can upgrade to enjoy more space.
Using password
The first thing which can be done is to put strong password which can stand a hacking. You can take the help of internet to learn how to create a strong password. It is very important to change your password frequently and never use the same password for all the accounts or folders. You can opt for 2-step verification for login if your cloud service offers that option. Google drive use 2 phase log in option, consist of password & code sent to the registered number. This added security will make your data much safer.
Keep an eye on what you do online
The security of your cloud data largely depends on your online behaviour. While using a public computer, never save your password, and always ensure that you logged out properly. Another biggest concern is accessing cloud data in unsecured or open Wi-Fi hotspots. Such connections are unencrypted, hackers can target your data easily. Never save your password in any of the public forum or social media. Change Wi-Fi passwords frequently.
Anti-virus is a must
Sometimes the weakest link happens to be the computer or device you use for cloud data access. You need to put proper protection in your system/device. It will help in securing your business data. If you expose yourself to bugs and viruses, hackers can access your system easily. You need to choose a very effective and robust anti-virus system for your system, which will protect all the files and information inside that. If your system isn't well protected, and if the system is not encrypted and secured from bugs, hackers can get hold of your information.
Read your user agreement
If you are new to the world of cloud computing and not sure what cloud storage to choose or how it really work, you have to read the user agreement of the service you are going to sign up for. Initially, it will be difficult to understand and at times it will test your patience, but you need to face this. User agreements always carry essential information which can help you understand things in detail.
Access limitation
Give access to those users who really need. Internal users and third party vendors should only get access to those files which will help them to do their jobs. Use encryption keys if required. Make sure to evaluate the users and vendors regularly and add/remove users as per the requirement.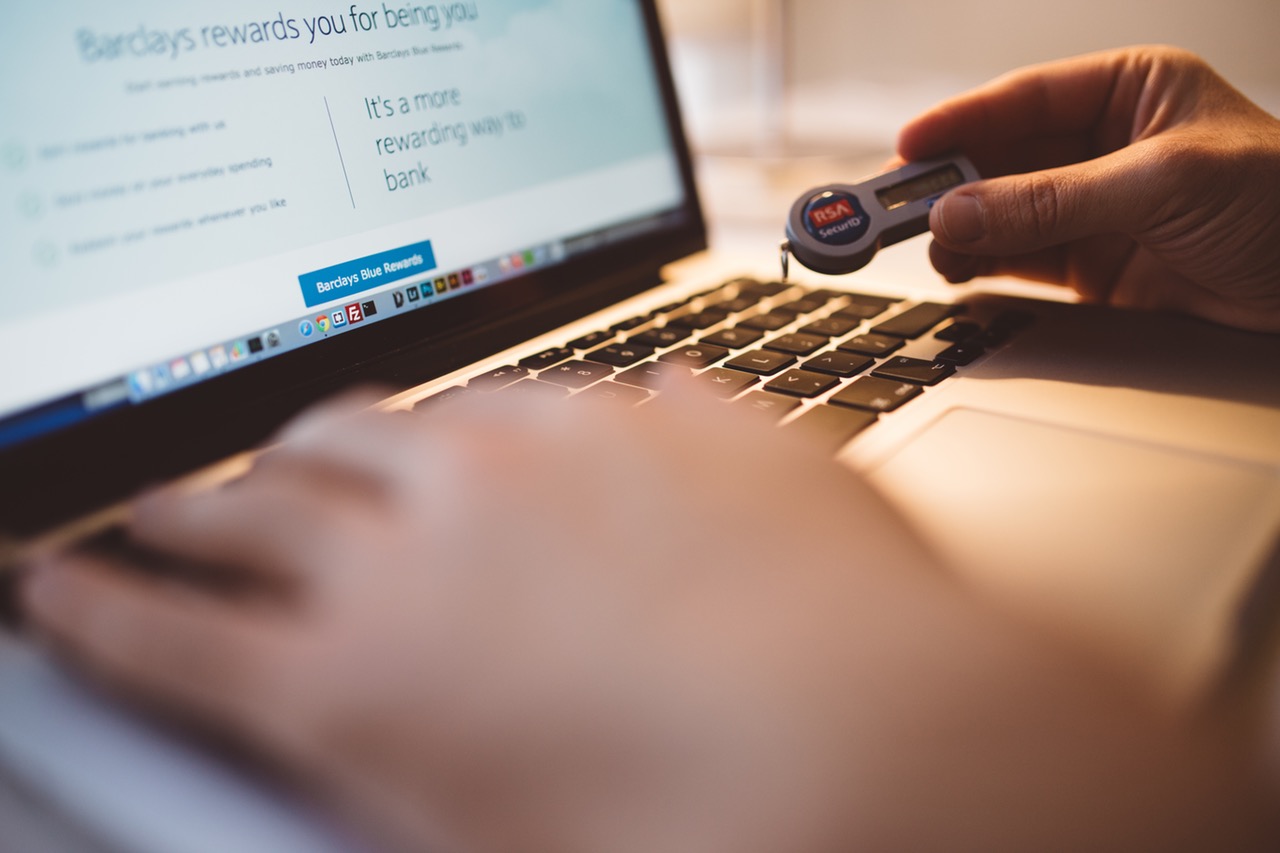 Platform, control & service monitoring
Platform, control & services monitoring is usually performed as a dashboard interface and makes it possible to identify the operational status of the platform being monitored at any time. Each operational element which is monitored provides an operational status indicator. This helps in determining which elements are performing as per the established standards. By identifying such problems, you can take defensive actions to prevent loss of data or service.
Continuous system updating
Cloud data security is enhanced with regular patching and upgrading of systems and application software in the cloud platform. New patches, updates, and service packs for the operating system are required to maintain high-end security levels and support new versions of installed products. You have to be committed enough to identify the market trends and new software versions and communicate gaps in security that can appear in installed systems and applications.
Legal & regulatory challenges
Cloud services can give you the best solutions for your business related problems when you are assured that your & your customers data are private and secure. This should be the primary focus for cloud service providers. There are many legal & regulatory challenges which needs to be addressed when data moves from one country to another.
Multinational Framework on privacy and security :
Uncertainty about the legal and regulatory obligations related to data will increase with the increase of the data in the cloud platform. To ensure every business and country get full advantage of cloud computing, different countries have to cooperate to develop a multinational framework on data privacy and security in the cloud. As cloud computing evolves, and data flows from one country to another. For example, data has been created in India using a software hosted in UK & stored in US with users based in Australia. Cloud provider needs to coordinate this entire process to make sure the data flow is going smooth & safe.
Rules on Cross-border data transfers :
To enhance the efficiency and security of cloud solutions and deliver quick results, cloud service providers must be able to operate datacentres in multiple locations and transfer data freely between them. Smooth data flow allows cloud providers to optimize their service and deliver the best business solutions. However, restrictions on cross-border data transfers can create uncertainty if the rules or the legal framework are not followed.
Conflicting legal obligations :
Different governments have different policies when it comes to data flow in their country. Cloud providers will be in legal trouble if they won't follow the predefined cyber laws. Divergent rules on privacy, data retention, law enforcement access and other issues can lead to ambiguity. For example, one country might have certain rules when it comes to cloud data storage, which might be in direct conflict with another country or a particular service provider.
In order to protect data in the cloud platform, you need to keep all these above things in mind.
Conclusion
Cloud computing is one of the most promising technology for the next generation of IT applications. The primary concern toward the accelerated growth of cloud services is data security and privacy issues. The main goal for any company is to reduce data storage and cost associated with it. As we all know data is playing a bigger role in taking business decisions, no company will deploy all their business data into the cloud unless they trust it completely. There are many techniques which have been introduced by IT researchers for data protection and to achieve the highest level of data security. However, there are still certain gaps to be filled by making these methods more effective. More awareness is required in the area of cloud computing to make it acceptable.
Cloud computing purely targets on cost-effective solutions and is a significant promoter of the modern digital economy by enabling leading companies to innovate, operate and conduct business more promptly and efficiently. However, the cloud is more than just delivering cost-effective solutions.
If you expect your business to grow, you are short on capital, or you don't have technology expertise, cloud computing could be the solution. It can add real value and can take your small business to the enterprise level.
Apogaeis is providing SaaS and PaaS solutions to many global SMEs. Our cloud based solutions are adding a lot of value to their entire business process. If you feel it's your time to experience the ride of cloud, Drop a message here or if you have any comments, please write in the comment box below.