Have you ever thought how your shopping experience & service expectations have changed over past few years? A few years back, online shopping hit bricks & mortar retail stores in a disastrous way. Many could see the effects on various retail companies. The digitalization of the consumer shopping experience and after-effects of global financial crisis panicked retailers around the globe. They witnessed their in-store sales figures fall drastically, as they were clueless to implement retail technology the right online strategy.
At the same time, the consumer expectations reached to a level, which was impossible for a retail business to achieve. Consumers were demanding an experience more than a cute sale staff and some casual discount offers. They wanted something which can make their shopping ease and which can make them feel special. 5 years later, the way consumers interact with retail brands has been completely changed by the Omni channel experience and the mobile e-commerce app.
Technology played a mighty role in retail success. Various technologies contributed in every stage of the shopping journey in stores. Similarly, when it comes to online shopping, technology drive from browsing to point-of-sale, and shipping to check out, supply chain, payments and much more. Top retailers have already planned for their future technological priorities.
In terms of what is the next trend in retail, the online shopping experience is just the inception of a completely disrupted industry.
Let's check few astonishing stats.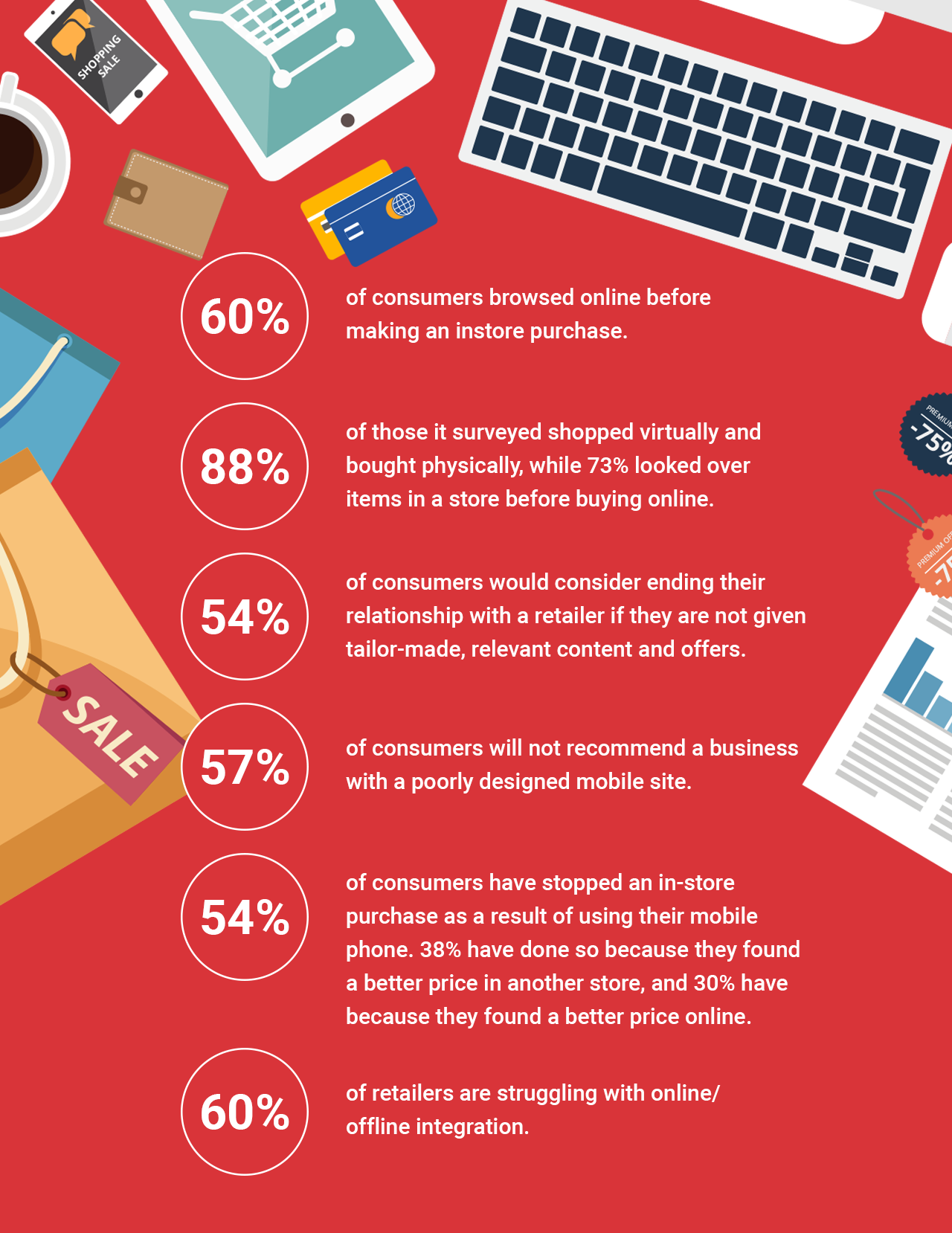 You can understand one thing from all these above numbers. The future of retail lays in the hands of an integrated mobilization of the customer experience, which is going to revolutionize both retail operations & customer experience. Experience doesn't include people promoting your brand or doing any mall activation. Experience means a seamless shopping without any difficulties.
In this blog, we are going to share with you the latest retail technology trends which will be revolutionizing the consumer retail experience.
Technologies that will transform the retail consumer experience
So, what will coming few years bring? What technologies are likely to influence how retailers interact with their customers and manage their operations?
Robots
Robotics technologies are fairly used in the retail sector. Starting from retail store apps to warehouse to supply chain. Various retailers are using robots to perform several operational tasks. Amazon is leading this with around 45,000 robots working in its warehouses and supply chain management.
So far 2017 has seen a revolution in robotics. Many retail companies have expanded their use of robotic technology. But, the time has arrived where we can see robots performing other retail operational tasks other than supply chain. Companies are planning to use robots for making instore shopping easy for customers by assigning them works like checkout at payment counters and even home delivery.
Let's talk about a scenario. You checked one item online & went a store to purchase the same. You are been greeted by a robot at the entrance door who is there to help you in your shopping. You explained which item you need & also show an image of that on your phone. Using GPS tracking location, the robot shows you a map of exactly where the item is. Even it could take you to the right place. By using tracking technologies, a robot can easily find any item around the store, creating an amazing shopping experience for you. At the same time, it will improve operational efficiency. This will save a lot of time & you don't need to spend hours standing in the queue.
Drones
We were expecting retailers to use drones for home delivery in 2016. Even few US companies initiated this technology. But, as customers were not ready for this technology as well as there were some regulatory issues, many retailers dropped this plan. Within a year, technological innovations touched new milestones and the dream of drones to deliver your goods at your home is soon going to be a reality. Companies proceed to improve their drone delivery system and few are even ready to edge their way out of the research lab and expand into larger pilot programs. The first drone delivery happened in Reno, NV area in November last year by Flirty and 7-Eleven. This was one of the greatest technological achievement in the history of retail technology.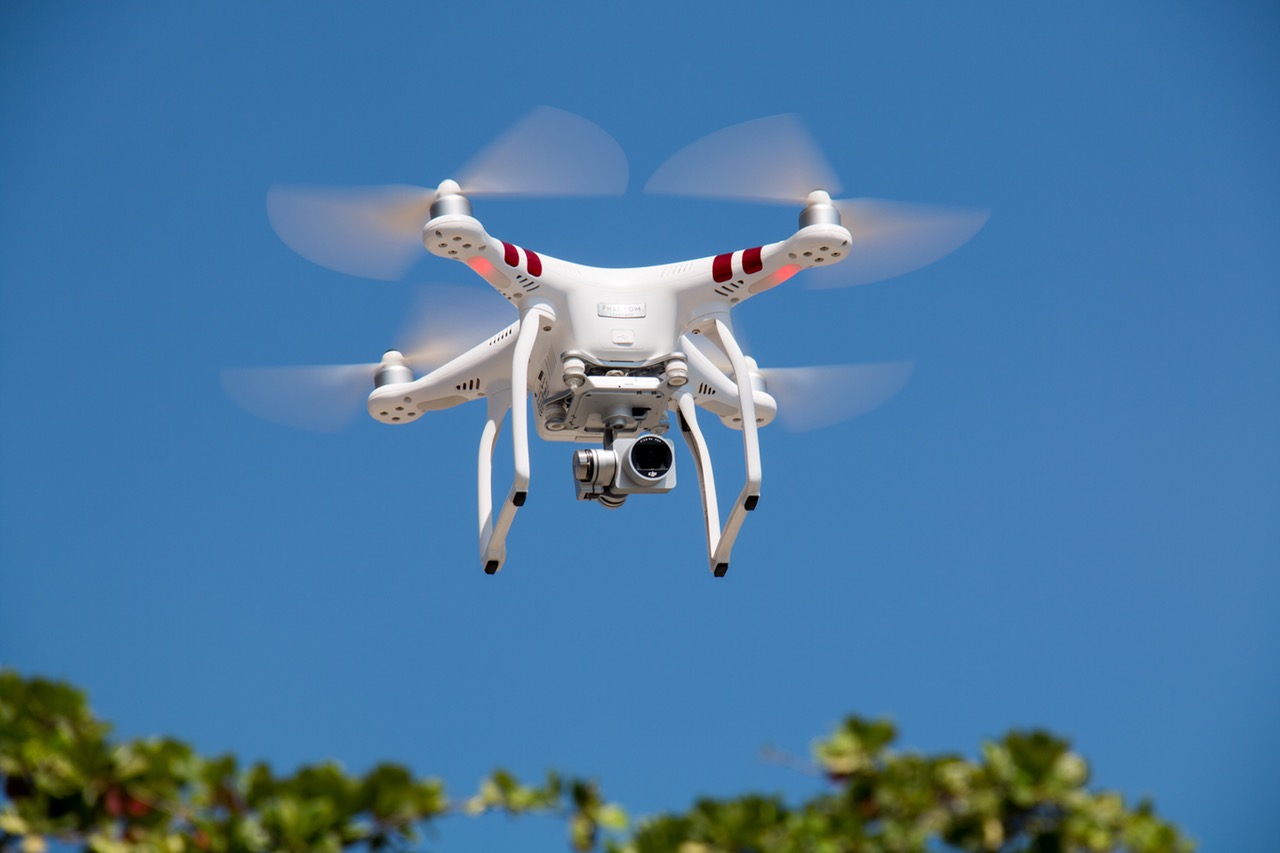 Amazon is always known for its technological initiatives. They successfully completed their first drone delivery in the UK in late 2016. Amazon continues to be active on the drone delivery front. Amazon has not got positive reviews from the US regulatory in the past. But they are trying to fix all regulatory issues and planning to complete their first drone delivery in the US somewhere late this year.
Augmented Reality
With the fast change in technology, retailers, and marketers are putting a lot of efforts to go with the latest available technology to provide the best shopping experience. One buzz word which has climbed to the top when it comes to retail tech is augmented reality shopping.
Have you ever thought how augmented reality works in the retail industry? And how it can streamline your retail merchandising process in an efficient and cost savvy way? Retailers are now using visual dynamic by implementing augmented reality solutions. When a customer search for a product, they need to gravitate to where their eyes take them. Time has changed. Augmented reality offers the best technology to help customers boost retail business in both consumer packaged goods and display designs. Companies like L'Oréal, Coca-Cola Germany, and Dusobox are using augmented reality for their retail stores.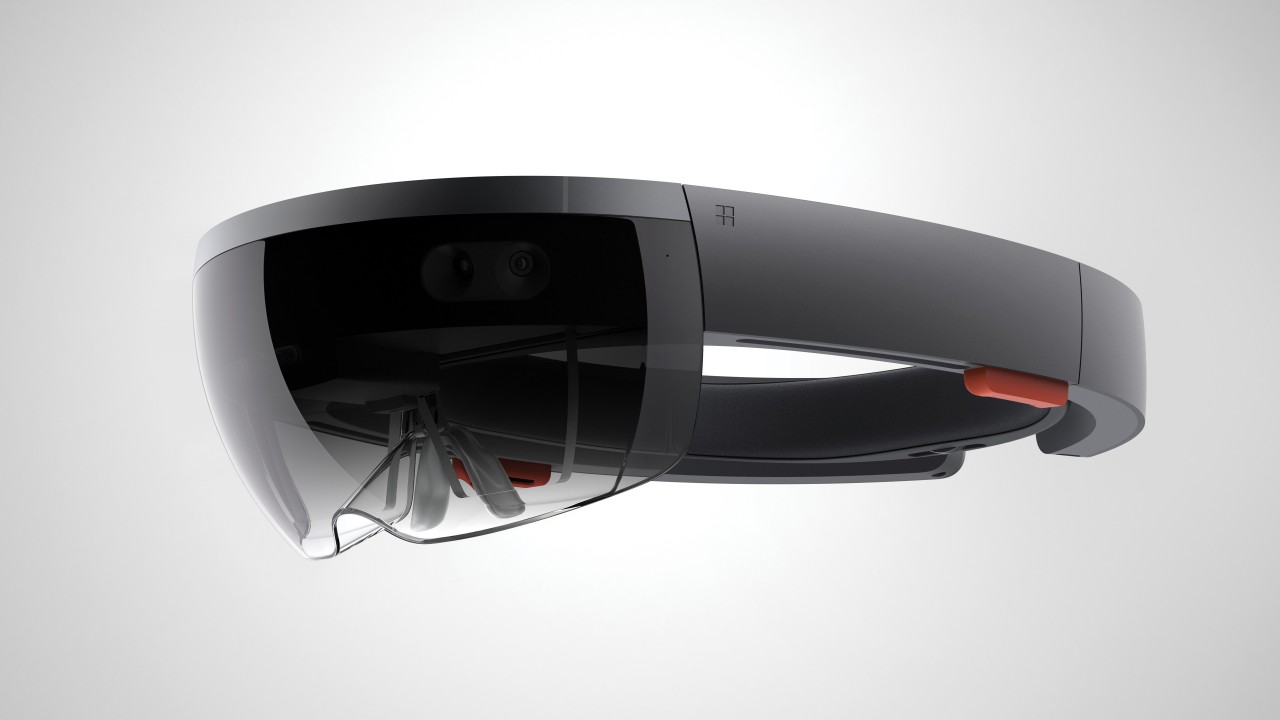 Retailers looking to grow a virtual commerce strategy should consider following dimensions. First, they need to decide which technology to use for the application. VR or AR? VR requires standalone technologies like headsets and controller. AR extends virtual elements into the real world through a smartphone. VR is exciting, but AR is more suitable for retail business. Next, you have to decide whether the application is for in-store or out-of-store use. AR can help consumers to interact more with the brand in-store. In-store AR applications can be placed on the sales floor or in the dressing room. Out-of-store applications would have the consumer virtually engage with the retail brand at home. An e-commerce company can open a 3D channel by virtually recreating the benefits of being in a retail store.
Whether it is to sell a product or simply have a little fun, AR is something all brands and retailers need to be taking note of.
Beacons
Many are not aware of beacons. But, beacons is the future of personalized marketing. Beacons, or iBeacons, are small objects which communicate location information via Bluetooth to smartphones. Beacons are often used closely with a smartphone to deliver a location-specific push notification or even text message. Beacons are also not expensive. Near Field Communication (NFC) helps in the transfer of information between two devices. This technology is being used to make contactless payments. Your retail mobile application should build in a way so that it can support this technology.
The retail space currently has plenty of opportunities for beacons. It will help in providing real-time marketing reports, contactless payment option and live in-store footfall and conversion analysis.
Blockchain & Bitcoin
If you are running a retail business and still not sure about how blockchain can help your retail business, don't worry. This is just the beginning of the blockchain era. The relationship between blockchain and bitcoin is little confusing and tough to understand. Blockchain has more expected applications in the retail supply chain.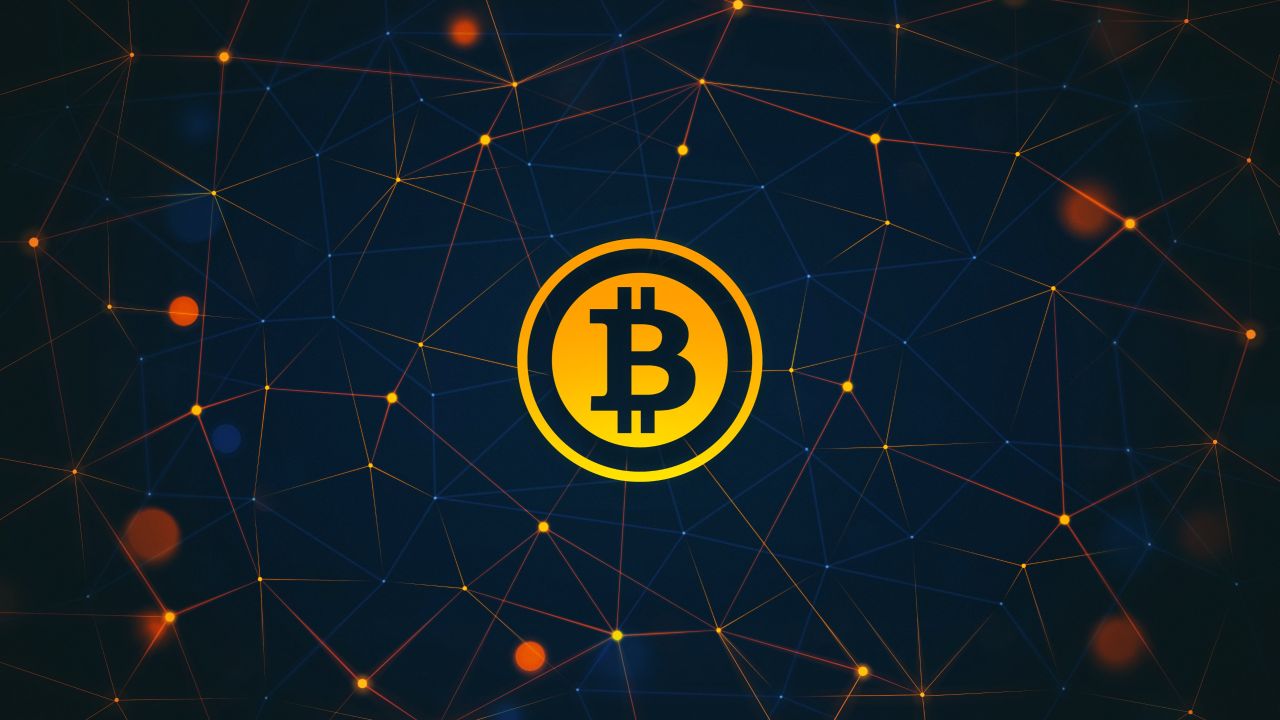 As we know, blockchain is a shared ledger technology which allows enterprises and their partners to manage and track complex digital transactions as well as safely store the digital values associated with those transactions. Walmart is the first retailer who planned an international blockchain implementation as they are looking to impose better tracking of transactions in China. More retailers are seriously considering to implement blockchain for similar applications.
In the emerging blockchain world, trust derives from the network and even objects on the network
– Don Tapscott, Author, CEO of The Tapscott Group
The future of currency form is digital. And Bitcoin is a digital currency. The blockchain is the ledger technology for bitcoin. Many retailers have allowed their customers to buy products using bitcoins. Overstock was the first company to accept Bitcoin, but as we know Bitcoin value is highly volatile, and retailers are still not convinced enough to accept it from individual customers. Companies like PayPal and Square are moving towards accepting Bitcoin payment processing. After Blockchain, Bitcoin is not far behind to pop up more often in retail.
Chatbots/ Virtual Assistants
Chatbots are going to add a lot of value to the retail industry. A recent survey report shows consumers are not excited about the way retail brands communicate. So, retailers will need to focus their application on enhancing their messaging tools to build more meaningful connections between them & their customers. AI-powered chatbots are improved with new data streams and integration across various channels. Chatbots will resolve many problems when it comes to customer support.
We all are aware of Siri, Alexa or Cortana. These are not new. But these virtual assistants are going to be a new trend in retail in near future. They are going to put a greater impact on the lives of customers and their shopping activities.
Apple, Amazon, Microsoft, IBM have already given virtual assistants. But companies like Samsung & Nokia are going to come up with their own version of assistants by end of 2017. Google's virtual assistant is expected to achieve new heights as they are facing up Amazon in the marketplace. Siri may be the first virtual assistant, but Amazon's Alexa has taken this technology to the next level when it was not just limited to only answering questions. Alexa has brought us to a point where refrigerators ordered groceries. LG is producing appliances with Amazon's technology. And we are going to see a revolution in this sector in near future.
Summary
In this highly competitive business world, implementing right technology is a requisite. There are few retailers who see the benefits of using technology at its early stage and they used to take technical assistance in each of their retail operational stages.
Operationally, the top players know how to scale themselves up with reforms, and they have a better understanding of what they need to change to improve their merchandising strategies or supply chain strategy or even store performance for a smooth shopping experience for their shoppers; on the other hand, laggards are asking for more information, but at the same time, lacking ideas to identify new technologies to attract shoppers or provide shoppers a good shopping experience.
Though all the segments of retail like fashion & apparel, grocery, food & beverage, health & wellness are going online, still the value of offline physical stores are not that low. A modern shopper uses multiple sources to research products & more concern on value & savings. A recent research showed that a retail business has equal value of its store & website or application. What you need is, explore technology, use it in a proper way to optimize things, save your operational cost & most importantly give your shoppers a lifetime shopping experience.
Apogaeis provides robust retail solutions for your growth as a retailer. Our retail software solutions let you manage inventory, supply chain and also orders across all stores and channels from a centralized system. Would you like a quick consultation? It's FREE. Check out here