When Danial left his job as a Marketer to start his own business, he knew from the very beginning that there are certain business operations which he didn't want to manage.  He outsourced them to few specialized firms, who has expertise in managing IT Infrastructure, Financial & Legal aspects for his company. Within months, Danial's revenue passed six digits.
Most of the entrepreneurs have talent & spark within them. It takes heart & soul to run your own company. They are multitalented personalities, who can perform any kind of task. But it's always good to leave few specific tasks to specialized people/firm so that the business owner has more time to build strategies to generate more revenue. Danial did that & he succeeds.
When it comes to big business, entrepreneurs have reserved outsourcing as a long term agreement. In the case of big businesses, outsourcing can be many things, like IT, Manpower, Legal, Digital Marketing, Creative, and Finance etc. But when it comes to small businesses or start-ups, IT outsourcing is the most popular & successful business strategy. This gives solid platform & much needed initial stability to your business. As technology changes frequently, sometimes it's very difficult to cope up, that's why start-ups and small business owners always feel safe to outsource it to specialists.
Do what you do best, and outsource the rest.
Peter Drucker, Management Consultant
How to Start?
Thinking from where to start, how to start, whom to outsource? The initial stage is always little time consuming. But figuring out the right firm to outsource your technological needs will defiantly increase business efficiency & opportunity to grow. Business owners who understands the importance of technology & what innovative technology can bring to the table. They don't go by the name of the firm. What matters is they should live your vision & can bring innovation. The quality of service and accountability matters the most.
When to Outsource?
When to outsource usually depends on the requirement & nature of the business. It differs from business to business. If you are a start-up & want a strong IT system which can allow you to control your entire business operations & at the same time helps you in doing cost cutting, then outsourcing should be in the initial business phase. So, when you start, you can stay updated with the latest technology.
Other situation could be when you have a project to deliver in a limited period of time, but you are lacking manpower or expertise & training cost, you can outsource it to specialized IT firms.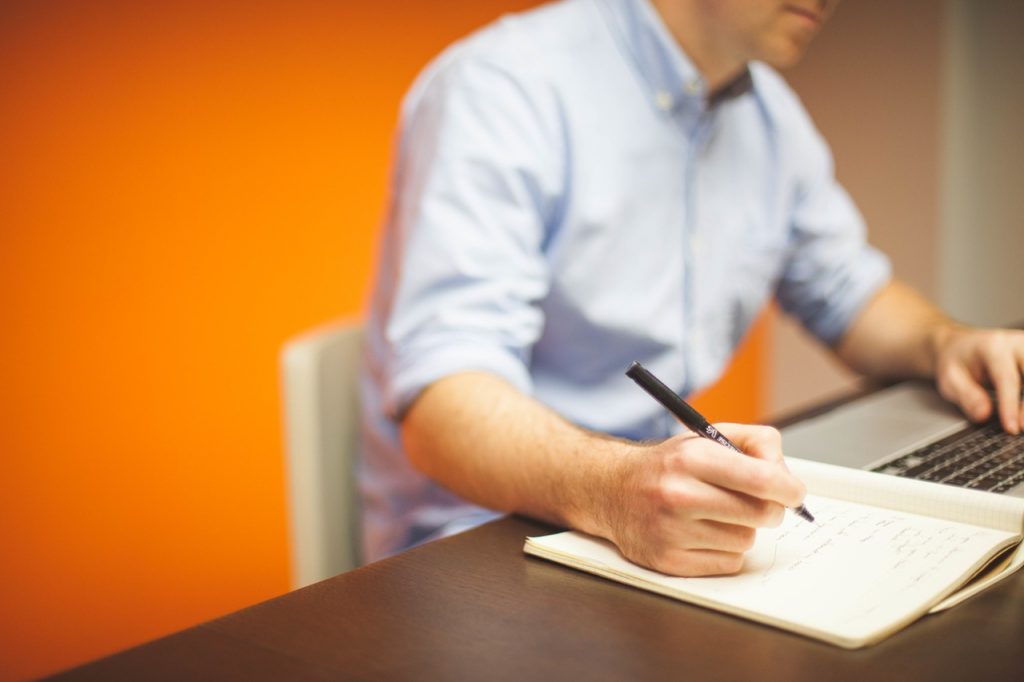 According to one of our business partner Harry, who is running his real estate business in Boston, "At the initial stage of my business I was confident enough to manage & control all the important operations of my business. But as growth & revenue flow was at the top of the priorities, I wanted to manage time effectively. Then I thought to delegate responsibilities & focus on formulating core business strategies. One of my business partner suggested me to outsource few of the technical things as it was always a challenge for us & time consuming too. I outsourced a small part first, got some good & quick results. Now I have contractors who are taking care of the entire IT systems of my real estate business. "
What to Outsource?
There are high chances that whether you are a small firm or a big company, you must have outsourced few of your business tasks, such as payroll, recruitment, legal, digital marketing or IT. With so many talented entrepreneurs running software companies, it's very difficult to decide what to outsource? Don't outsource something just because you don't want to do it. Outsource something which can give you more results, if handled by specialists & firms which can give you quality outputs.
Before choosing which IT task you want to outsource, take a deep breath & give a hard look at your business, your strengths, vision & core values. Identify the areas which needs more attention & require experts to handle.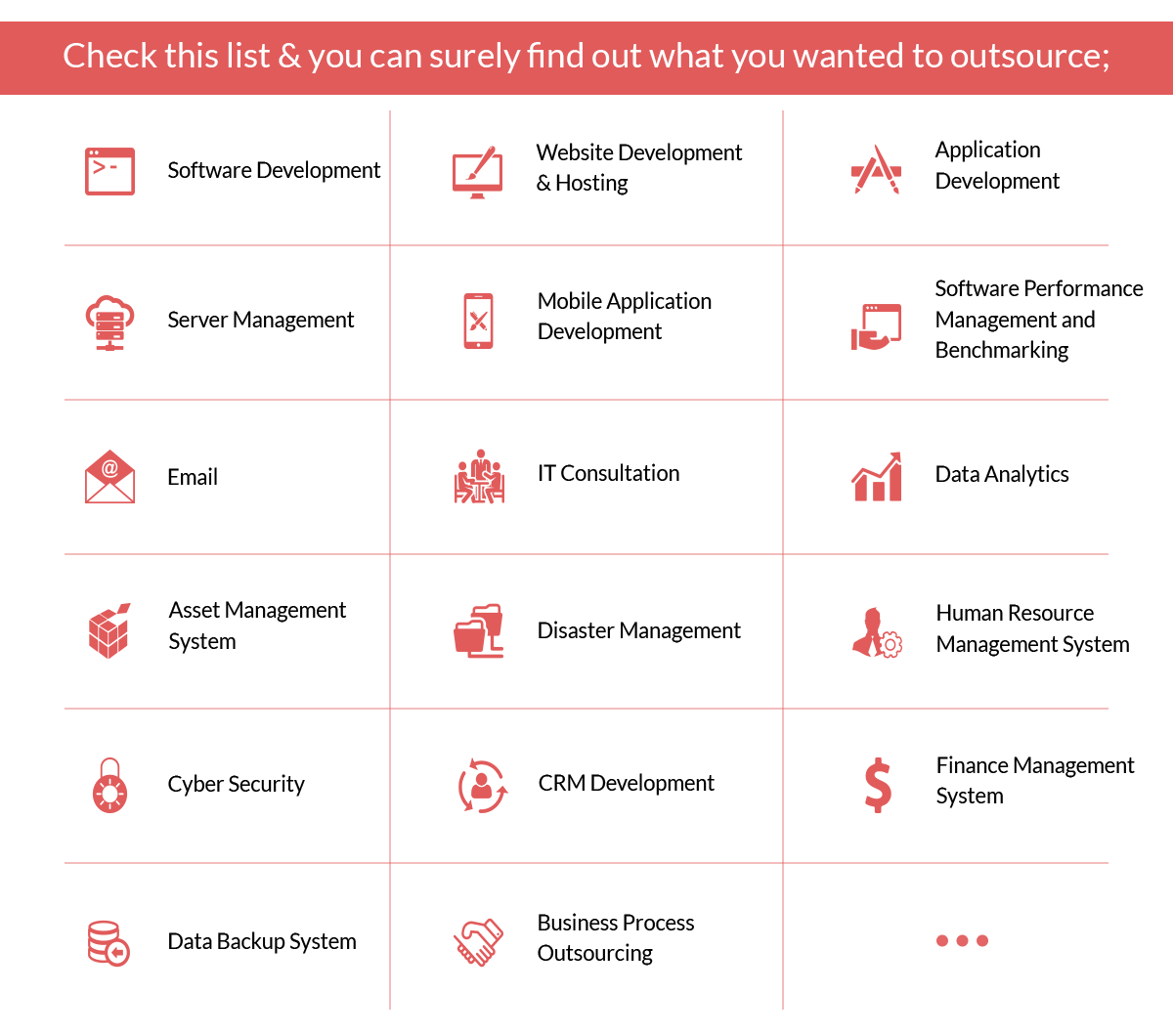 Types of IT Outsourcing
Looking at the above list you might have a clear view on what you can outsource. These are all under IT outsourcing. When it comes to types of outsourcing broadly it is being categorized into 2 verticals.
Technical Service Outsourcing: Ecommerce Solutions, Software Development, Applications Development, Telecom Solutions, Web Development etc.
Business Service Outsourcing: CRM Development, Cyber Security services, Data Analytics, Supply Chain Management/ Asset Management system, BPO Services, Accounts/ HR software etc.
The above types are according to the services.
Let's see another category of types of IT Outsourcing
These three types of IT outsourcing offer businesses a number of options when contemplating outsourcing some or all of their IT functions:
Offshore Outsourcing: Outsourcing your IT related work to a firm in a foreign country that offers excellent quality & expertise. India, China, Philippines are best known for this.
Nearshore Outsourcing: Outsourcing your IT requirements to a company which shares your international border. It is easier to travel & check the progress.
Onshore Outsourcing: Assigning your IT requirements to a firm within the border of your country.
How to find the right Technology Partner?
Before signing the contract, make sure you're working with the right partner. While the use of technology makes it little easier than it once was to find reliable, trustworthy, and most importantly quality service provider, still this is a very vital decision to make.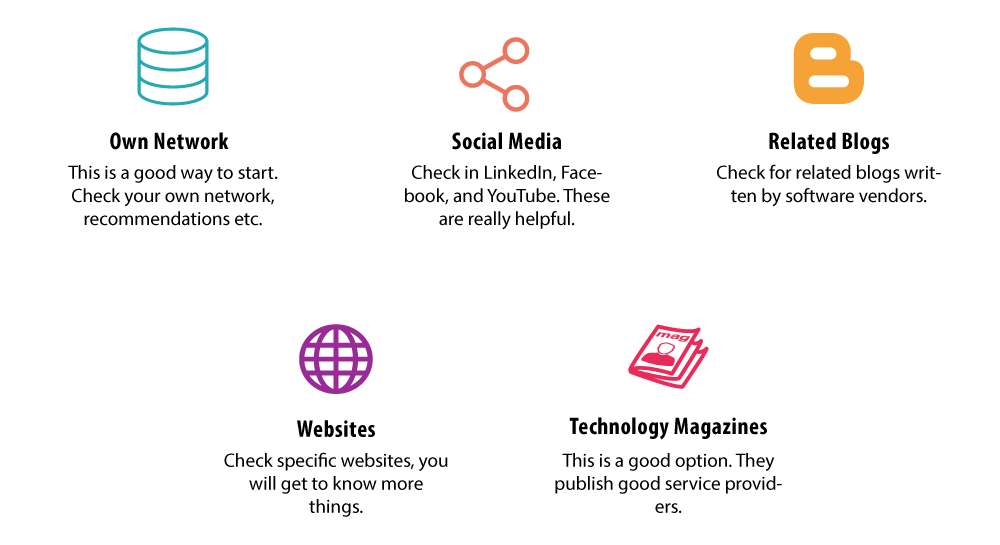 Whether you use referral, social media, follow blogs, check websites, do research to get the right technological solution provider, the most important thing is to know what kind of solution you exactly want.
Check previous projects, quality of the works, talk to previous clients & take feedback, analyse the expertise, versatility of the team & most importantly see whether they see the same dream which you're seeing for your business or not. If you are getting all answers right, sign them.
Why to Outsource? Yes note down the Advantages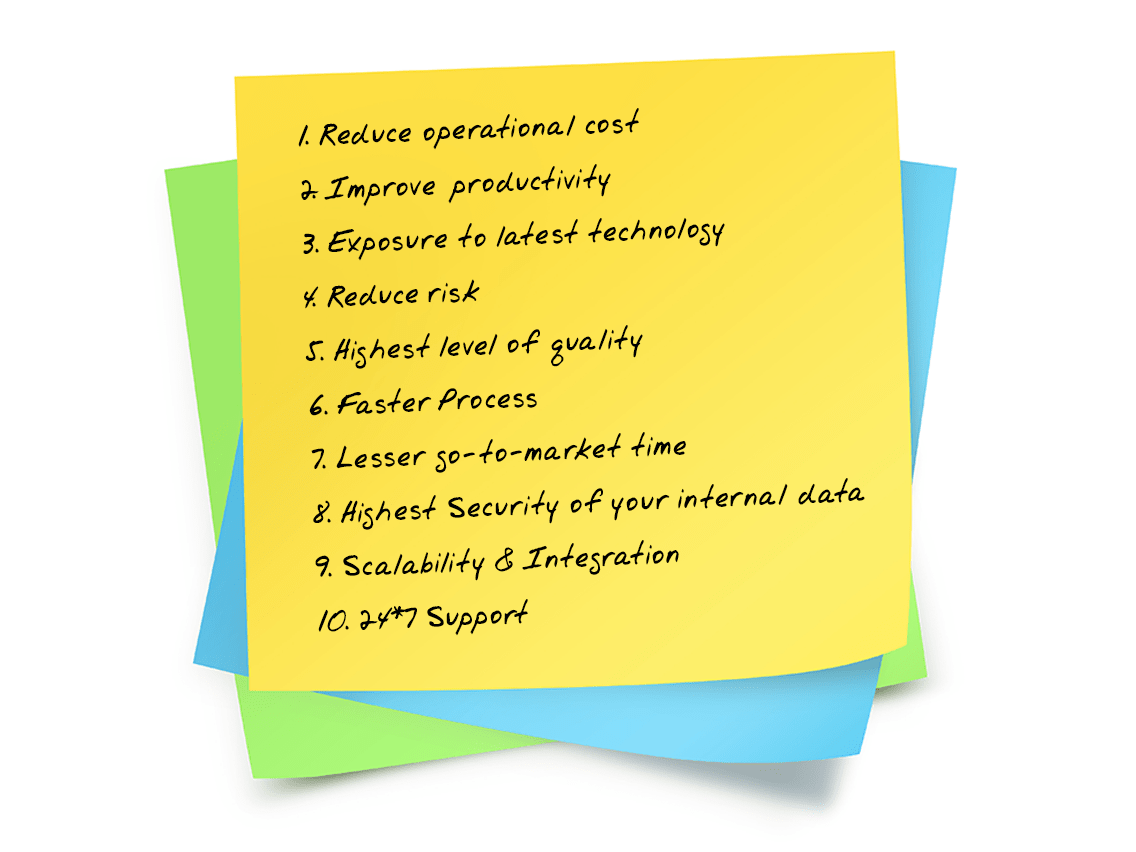 There are many reasons. Specialists can bring these things to your business. Let them take care of technical things, & you focus on core strategies to generate more revenue.
Outsourcing has become an accepted & dependable part of the CIO's toolkit. Today's outsourced work tends to be straightforward, repeatable processes like application maintenance or support.
Abbie Lundberg, Business Technology Analyst
Working Together
After you select your technology partner, things are not over yet. Clear communication is the most important thing. Make it a two way communication. Express yourself & your plans. Never assume your partner is thinking what you are thinking. It is very important that the requirements and expectations are laid out properly at the beginning that nothing is left to assumption.
Work with them who can give you something beyond the contract. Who can take your project seriously & work for innovation. Ask your contractor for an account manager for your project & interact with him/her regularly to take feedbacks. Sometime "Single Point of Contact" strategy works great.
Conclusion
After going through this blog, we are sure there is a lot to think about. Whether you outsource or do it internally, what matters is you must know how to manage the entire business successfully with the help of your IT service provider. The fact is IT people are not always easy to understand, but what if the same IT people starts talking your language, yes simple & nontechnical. Yes, Apogaeis is the exception and talks in three languages; Technical, Techno-Business and Business.
Apogaeis might be your destination. With more than a decade of experience in IT outsourcing, we can provide you the much needed push & can assure visible results of your IT investments. We are specialized in developing innovative software, applications, solutions & IT consulting services. Please check our website: www.apogaeis.com & Connect Here, to end the search for finding the best technology partner.
Let's Change the World Together.