Every business today understands the potential of mobile marketing & how it can enhance their business reach. A recent data shows mobile drives 34% of all e-commerce sales and many business owners are using customized mobile apps for their business. Companies keep on coming with new mobile strategies for maximum profit. One of the most successful strategies is customized mobile experience for customers. 57% of the companies are now delivering customized experience to their customers. But, only 24% are providing it through their mobile applications.
Every successful marketing strategy includes customized offerings. Today's customers are well aware of what they want, when they want & how they want to interact with a brand. Customers are also choosing the preferred way of communication. It becomes more challenging for brands. Customized web communication & email communication are here since last few years. But there are companies, who still looking for new ways to take their customized mobile application solutions to a new level as most of the target audience tends to be on all the time- mobile devices.
Mobile App Customization
Many of you must have wondered while checking your app stores that there are plenty of apps you are not aware of. Thousands of apps are being added to the app stores Google & iOS on a daily basis. The competition has become so high that it's difficult for companies to retain customers.  App users have multiple options now to choose from. Any industry- be it shopping, fashion, entertainment, games, travels, healthcare- it won't take much time for a user to switch to another brand if they feel a little compromised experience.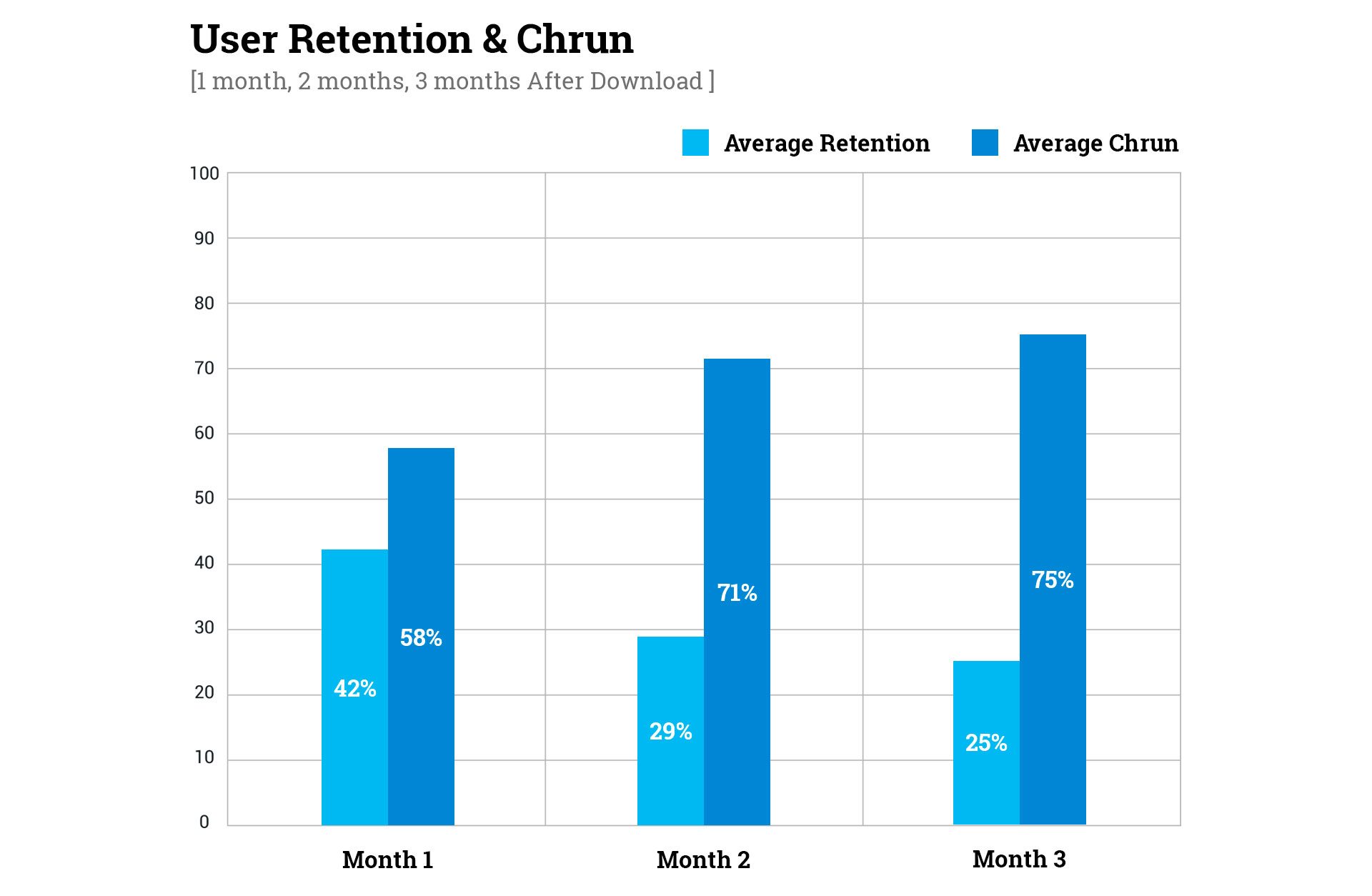 Mobile apps across industries are experiencing an average churn of almost 80% by the 3rd month from the time of download. That is losing more than half of your user base. The basic reason behind this concerned number is that users don't feel hooked to the apps and are not able to find a good enough reason to continue using it. Brands are missing a big point here. They failed to engage their audience. The only way to reduce this churn rate is to implement customization & work on enhancing Customer Engagement rates in the app.
But, there are many strategies which you can implement to customize mobile apps for your customers.
Welcome Experience
"First Impression, is the best Impression." The way you welcome your new users can be very useful in retaining them for a longer period of time. The best way to start customized mobile service is by personalizing a user's on boarding. Before that, check your analytical tools & do a little research. The source user came from, what user was looking for, what made him download your app, geographical location etc. can help you create a custom platform within the app which presents what your app offers and makes the user feel his preferences are been taken into consideration.
Many businesses greet their users with some important information from their end about the app & what they offer. As well as they ask users to share a little information about themselves and their preferences, so as to make the first experience extremely customized & engaging.
Push Notifications
It is important to maintain a communication with your app users. Push notifications are one of the best medium to do it. Be it to notify them with a new offer or an added feature or even a recommended purchase. This will help users to use your app better & can be helpful in maintaining a good engagement rate.
You can create campaigns by using in app notifications that will prolong the user's app session. Push notifications are the best way to remain at the top of your user's mind and encourage them to interact more with your app.
You can also use various tools & can create customized  push notifications that are surely going to catch user's attention and bring them back to your app. Don't send too many notifications which could make your app out from the users app list. Do research & find the optimal frequency to ensure you add some value each time you reach out to a user.
In-App Community
One thing every user will check before using or while using your app. Your app reviews & other user comments. Users are motivated by other users, not by what you are telling them. Try to create a community of your users so that they can interact with each other. Listen to them & find solutions for common issues. You can ask the question- You can do it through social media also. Yes, you can, but creating an in-app community can increase you app traffic & that what you want.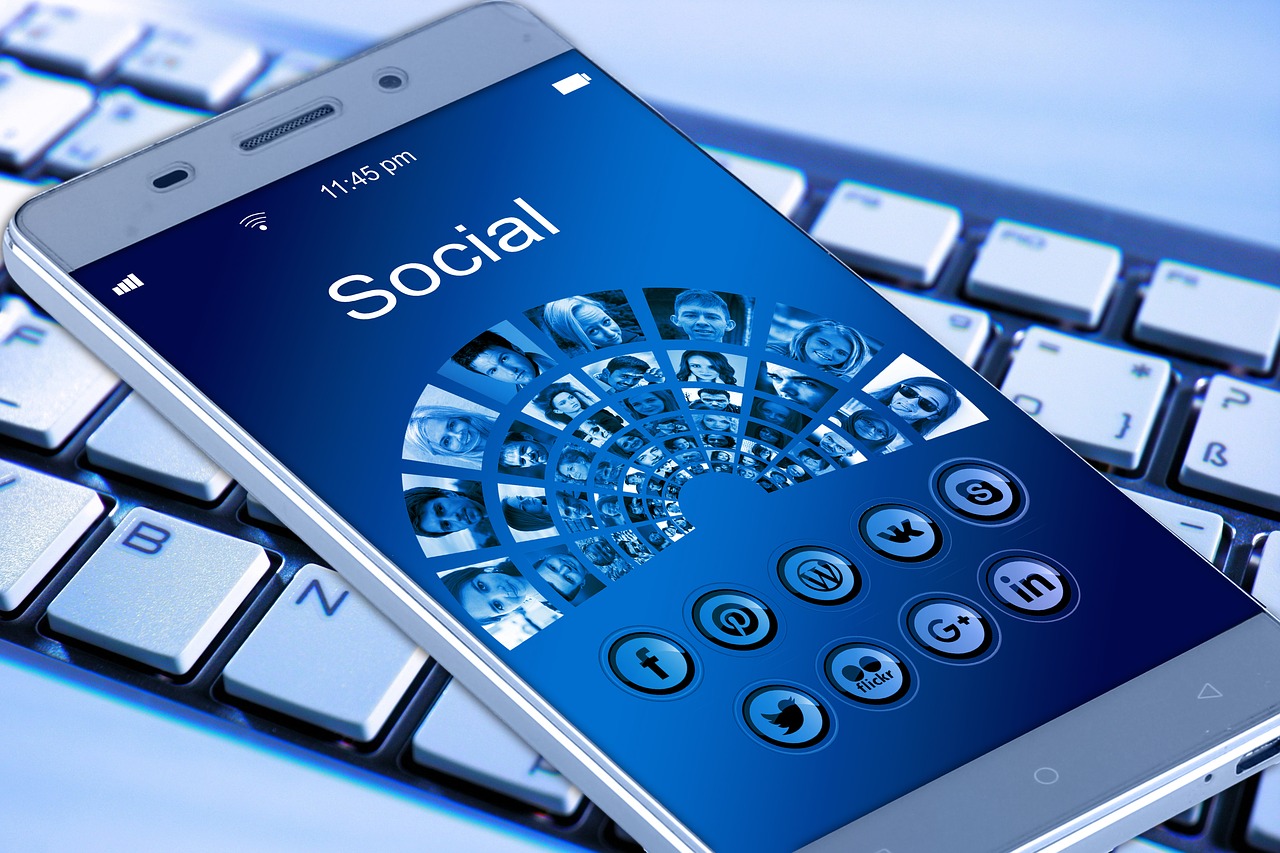 Use your in-app community to offer contextual and customized content to your users, sharing tips and tricks, and giving them a platform to network with each other – that will further complement their experience in your app, boosting its retention rates. Remember a perfect Mobile Application for your Business can change fortunes. If you are able to manage your app & engage your audience, your app can be a successful bet for your business growth.
User Incentives
Here you need strong analysis & marketing skills. Tap into your user data to understand how they are interacting with your app, which features they are using the most, where they are losing interest, which is the product they liked the most etc. Once you analyse where your users are losing interest and on which aspects you need to work more, you can use your marketing skills.
After identifying the features where the interaction is less, you can implement a campaign which can offer a specific user a small incentive which can tempt them to click on the buy now option. This could be a gift card, a special discount offer, free items or added advantages- anything that suits your marketing budget.
User Engagement
The best strategy to grow your business is to care about your user suggestions & their feedbacks. For this you need to be very active as a service provider & also in resolving user related issues. Share content with your users across various channels only what they want to see. Run customized campaigns and reach your target audience.
Collect all the data points from what they provide you as a feedback, try to incorporate as many of their suggestions in your app. Of course, you have to think which one is feasible for your business. But keep users in the loop of your optimization, provide them a better experience every next time, and see your retention rates soar up.
Wrapping up
Remember the competition in your niche is increasing by the day and the only way to grow sustainably in this market, is to create a loyal base of users. These users shouldn't just commit to your app and help you monetize from it by converting, but also become your brand advocates in their circles. Mobile App customization is very important to create a circle around your app.
Hope this blog is a helpful read. If you want to learn more on developing customized mobile apps for your business, Contact Us now to avail offers on app development. Apogaeis, is a world class mobile application development company. Our team of android and iOS mobile application developers developed a lot of innovative and user centric mobile applications for all kind of industries and businesses.