In the initial part of Jan 2016, a press release from Apple conveyed how $1.1 billion profit was made during Christmas & New Year period from apps & in-app purchases. The same press release has also mentioned that, since 2008, Apple App Store had ranked in $40 billion for developers. Out of this one-third of the amount came in last 2 years. This stat tells the pace at which iOS app is growing. Most of the app users are business units. There is no wonder that all iOS app developers are eager to have their hands on the pulse of app development in the future.
There is no doubt in the fact that Apple devices are ruling the smartphone market from the very beginning days of app development. Apple has seen many ups & down in their market share, but they managed to survive & maintained to reserve their space in the market. iOS offers a tremendous opportunity to develop and market business application to billions of users worldwide.
Every Small & Medium Business requires right information on the go. So most of the SMEs find iOS as the finest platform to develop the customized applications and deliver smooth services to their clients. Stats says a number of app downloads are higher for Android, but when it comes to in-app sales & revenue, iOS in far ahead.
According to the constantly changing era, businesses opt for the scalable mobile solutions. iOS apps developed keeping the users in mind can offer the users to grow and engage in an interactive way. Hence, the professionals look for the premier iOS app development services. In this blog, we are going to discuss iOS app development trends which are going to shape mobility solutions in coming months.
IoT-based Apps
As we already know the cisco report says there will be 50 billion connected devices by 2020- which will be more than the global population estimated for the year. This made IoT the Most Impactful Technology which will get stronger by time. 2016 saw close to 110 major IoT related acquisitions across the global business world. IoT allows enterprises maximize their profit & expand their business globally. Apple has already started working towards introducing applications based on IoT & app developers are planning to prepare apps that can communicate with internet-enabled devices.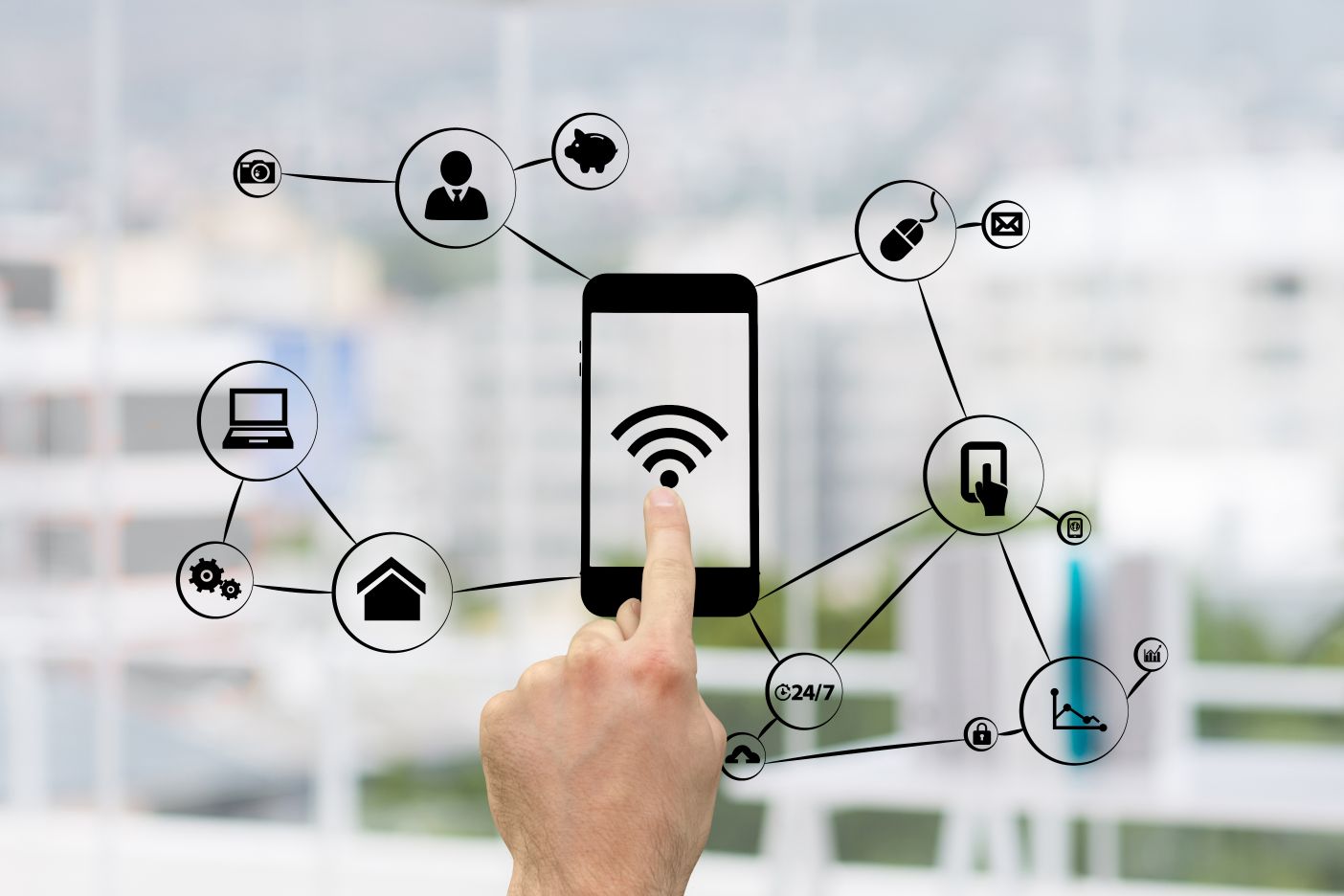 As the number of IoT companies are growing and they are getting funded by investors, we can expect a huge number of IoT products in the market. It can help iOS developers to create value-adding apps which can help users get the most out of their IoT products. iOS developers are focusing on two aspects of IoT; recognition of digital signals from the sensors and transducers deployed in IoT devices which can exchange information over the network at an unmatched speed & security. Even Apple watch 2 has shown how autonomous devices are the way forward, and there is every reason to believe that the same philosophy will drive technological innovation in terms of iOS apps in coming months.
The New Innovation: Augmented Reality
The best example for this is the unthinkable success of Pokémon Go in 2016. It showed how GPS can be a key to success in mobile applications. Augmented Reality (AR) with GPS, is going to be vital for any iOS mobile developer in 2017. By the use of location tracking and navigation functionalities, mobile apps can provide high end experiences and greater value to users. Many industries like retail, healthcare, automotive, manufacturing, e-commerce have already implemented GPS-enabled applications.
As Apple is continuously exploring possibilities in the mobile app development, they keep on coming with innovative ideas. iOS 3D game developers need to keep an eye on the advances in GPS technologies. While users are more open to letting their locations known and tracked by apps, iOS developers have the free hit to explore more, keeping the security concerns at top priority.
Enterprise Apps
A recent report shows more than half of the US companies will have more than 10 dedicated applications in place by 2017. This is very much clear that how huge enterprise app development may be for iOS developers in the months to come. As companies are putting mobility at the top of their business strategy, they are not hesitating to invest. The need of enterprise apps has been based on two factors- customer engagement & interaction and dynamic data transfer.
Enterprises are working on to leverage their business apps to manage CRM functions in an agile manner and business managers are using enterprise apps to manage processes and campaigns with real-time intelligent inputs based on analytics.
This year might see iOS developers integrate the best of data analytics, IoT, and enterprise app development to create business applications which can take your business to a different level altogether.
Security in App
One of the major concerns of software industry across the globe in 2016 was mobile data security. There were many features which become a big matter of concern for many businesses. Especially features related to financial transaction and business data.  At the Apple Worldwide Developers Conference (WWDC) 2016 in San Francisco, Apple has announced App Transport Security (ATS) will become mandatory for iOS apps. Apple is putting a lot of dedicated efforts in this direction. IPhone's in-built security features are also growing with each new launch, and this will be another factor for iOS app developers to keep security at the top of every application.
Swift Coding
Objective-C coding has been the mainstay for iOS applications till now. In 2016, swift took the coding world by storm. It introduces new frameworks and methodologies in a much simpler way. This enables iOS developers to use Xcode tools to write reliable code.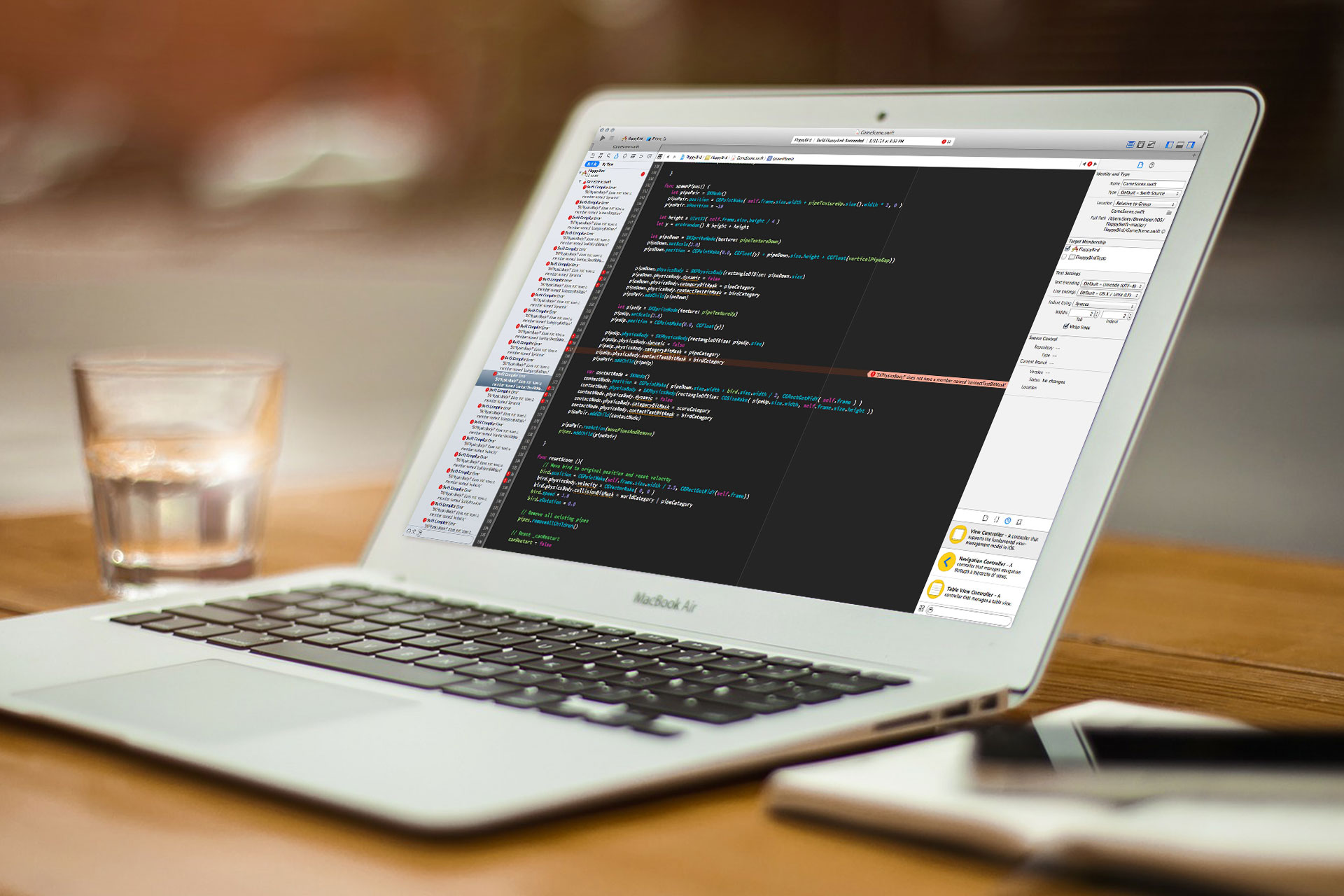 Apple has recently launched Swift 2, with better and more developer friendly features. In coming few months we can see developers use swift more and more to build robust mobile applications.
Cloud Integration
Users are expecting the ability to access mobile applications across multiple devices, and this requires smart sync using cloud computing. iOS developers will get advantages to reduce the app size & limited space in the device. Such applications are expected to gain popularity amongst iOS and OS X users in coming years. Cloud integration can be a bit tricky, and new developers will probably have to do proper research & master the skill & technology.
Final Thoughts
While Android wins all battle related to volume, Apple is far ahead in all the revenue battles. Though Android will continue to hold on to major market share in terms of devices, Apple is certainly going to lead in the financial margin. The fact that revenues from iOS are much higher, it will continue to innovate in the field of iOS app development. Many more disruptions are still to come in mobile app design and development. We are certain that we will see iOS10, iPhone 7, 7 Plus and an iPhone 6C this year. Every new addition mean new skill updates for app developers in all of the areas mentioned above.
Apogaeis delivers IT solutions worldwide. The adroit iOS developers are part of our company who have already developed many applications for various business verticals. As the iOS app development market is booming, you need a business app to deliver at the right time. Apogaeis is the first choice partner for many to deliver the masterpiece iOS apps from the concept to completion. Let's Get Started