Have you ever thought how your shopping experience & expectations have changed over past few years? Shoppers are now more interested to buy from online marketplaces rather than going physical stores.
Reasons are very straight; quick service at door step, delivery on preferred time, quality of goods & also high competition among retailers has somewhere benefits shoppers with a lot of options, discounts, coupons or any other incentives. So the number of customers who prefer online marketplace is slowly increasing.
Shoppers have become very tech savvy, more socially connected & most importantly very much mobile friendly. In short, the retail industry has rapidly vanished from physical stores to mobile devices.
Today's shopper demands high-quality service experiences from retailers & most importantly they want that within no time. They want goods to be delivered at their doorstep with a click in mobile within minutes. With this & don't forget the most influencing factor Digital Technology, retailers are transforming their business strategy big time to stay in the competition.
What are the Challenges
There are many. Let's be specific.
Customer Demand
Quick Service
Highest Possible Quality
Personalized Service
Technological Reform
Vendor/Dealer Management
Store Operations Management
Order Management
Cost Optimization & much more…
To be honest, you can't even say nowadays shoppers have become more demanding. It will be a very small statement. They want personal attention, they lack patience in case of shopping, they need more & more social connection, they want awesome shopping experiences and to be frank they need something out of the world, which retailers are also not aware.
This is the challenge for Retailers like you. Not sure what to do? Let's go for a technical ride. Let us explain how you can overcome this & win the race.
Apogaeis Solutions
By providing seamless retail solutions, we help retailers to understand their shoppers in a better way. We allow them to connect with them more strongly by providing insights from digital footprints. Data Analytics is not only a buzzing word, if you utilize it properly, it can create wonders.
Digital Technology is playing a very important role in transforming retail industry. Retail outlets are using this to decrease the distance between them & their customers not only inside, but also outside of the store.
Digital Customer Engagement
Retail Store should be more customer focused. Customer focused merchandising and marketing solutions can be used. Moreover, Customer Relationship is something which should be at the top of the priority list.
Apogaeis offers digital transformation services which are customized for customer retailing. Our solution offers a personalized experience which can add a great value by engaging, managing & influencing your customers at the time of purchase, as well as while doing marketing.
Our Retail Outlet Solutions take data from various sources & give you insights from customer buying habits, shopping behaviour, past shopping records, transaction billing history, return & refunding history and also taste & preference of various customers.
Instore Customer Experience
It no more just about selling things from your store. It is about providing experiences including store, mobile devices, online marketplaces and more. How Apogaeis help?
Apogaeis offers

Mobile POS Solutions, Instore Navigation System, Loyalty Management Solutions, Application Development for Store Operations, Merchandising Solutions, Stock Management, Auditing Software and Warehouse Management.

Security Solutions & Shrink Management

are the most commonly adapted Apogaeis solutions for retailers. Our solutions will allow you to control shrink across the vertical through returns management, online fraud prevention, and analytics solutions.
Omni-Channel Solutions
Apogaeis's experts help retailers to find the right business model for Omni-Channel sales for their business, strong focus & attention on their customers, competitors and as well as physical and digital assets. Each retailer's business model is different. We help them to find the right solution for stores, mobile, digital marketplace, and CRM capabilities.
We work on providing Cross Channel integration, Mobile Solutions, Digital Marketing Solutions, Ecommerce Setup, Data Analytics, Business Consulting Services and Product Management.
Merchandising Solutions
Merchandising is a very important aspect for retailers. Merchandising requires adequate planning, optimized process, analytics and also knowledge and flexibility to understand market trends.
We at Apogaeis provides entire merchandising solutions for the retail store including

Information Management System, Finance Management System, Category & Department Solutions, and Retail Store Space Management

Our solution will help retailers in taking the faster-merchandising decision, building demand forecasts and assortments recommendations based on customer buying behaviour at the SKU & cluster.
Supply Chain Management
Supply Chain Management is a very critical task. Especially when your customers can't wait to get their products and they want a hassle free & flexible experience. So the retailers need to rework on their supply chain system to be more agile & fast.
Apogaeis Retail solutions give a lot of attention for a smooth supply chain system. It focuses on

Optimizing cost, Delivering Value, Vehicle Management, Supply Chain Planning, Supply Chain Execution, Inventory Management

Apogaeis retail solutions will improve inventory planning with the use of applications, optimize supply chain networks, transportation route management, streamline customer order, place order, delivery of order, returns & refunds management and managing vendors.
Enterprise Mobility
Apogaeis's Enterprise Mobility solution is built on innovation and with robust technology. With a focus on all retail aspects, our mobility services include many features.
Order booking, order management, packaging solutions, integrated marketing intelligence, dispatch solutions, order cancellation management, return & refund management, customer database management, data analytics solution and many more features make this a strong retail application.
Other enterprise mobility solutions provided by us are,

Business & Technology Consulting, Mobile Application Development, Mobile Solutions Implementation, Application Maintenance, System Integration Services and IoT Solutions.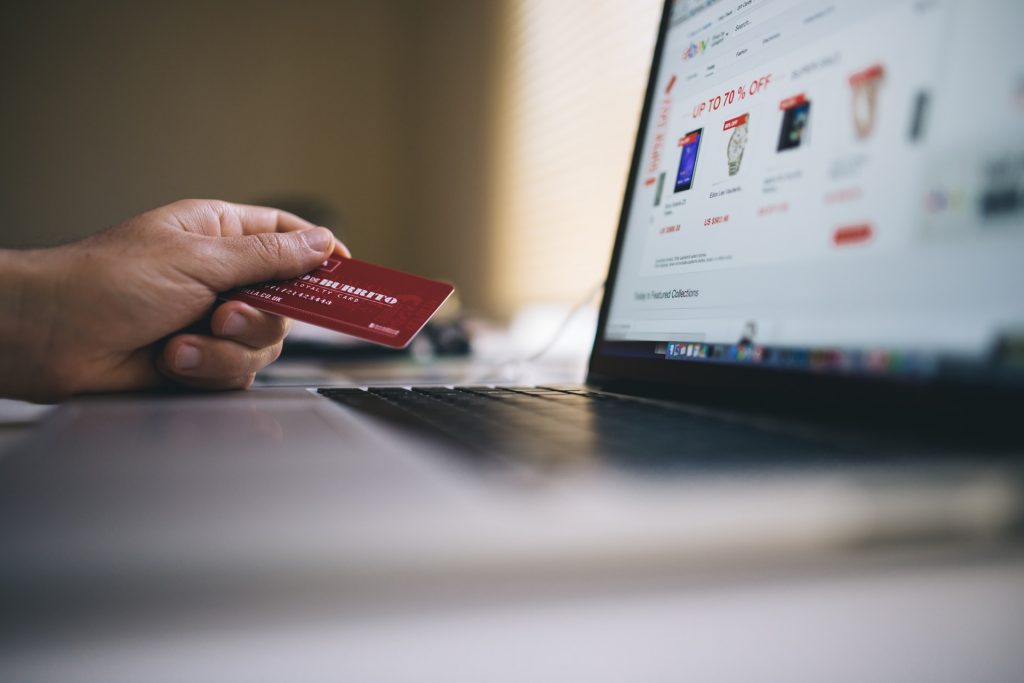 Research on retailers & the industry, while considering sales number & shopper experience shows companies adapting technology see growth rate as high as 8%, while laggards saw lower growth in past 5 years. 51% of the big retailers & 44% of mid-level retailers are using technology & analytics for their business. And we are sure, this number will increase in coming years.
Operationally, the top players know how to scale themselves up with reforms, and they have a better understanding of what they need to change to improve their merchandising strategies or supply chain strategy or even store performance for a smooth shopping experience for their shoppers; on the other hand, laggards are asking for more information, but at the same time, lacking ideas to identify new technologies to attract shoppers or provide shoppers a good shopping experience.
Though all the segments of retail like Fashion & Apparel, Grocery, Health & Wellness and Others are going online, still the value of offline physical stores are not that low. A modern shopper uses multiple sources to research products & more concern on value & savings. A recent research showed that a retail business has equal value of its store & website or application. What you need is, explore technology, use it in a proper way to optimize things, save your operational cost & most importantly give your shoppers a lifetime shopping experience.
Hope you liked this blog. We provide end-to-end retail solutions to small enterprises as well as big players. If you want to know more about our retail services & how it can transform your business, we are just a click away. We can help you to focus on core retail operations, leaving all the technological challenges for us.
To know more please contact us, we will happy to share our knowledge & experience.