Before starting this article let's check out some stunning stats, we collected through various sources; Excited after seeing the stats
IoT, the phase was unknown for around 80% people 6months back
ATMs were the first IoT back in the 1970s
Back in 2008, there were more devices connected to the internet than human
By 2020, 250k vehicles will be connected to the internet globally
Google's self-driving cars average about 10,000 autonomous miles per week
The global wearable device market has grown 220% in 2015 (Apple watches & Fitbit)
Google & Samsung are investing more on home devices (Google purchased Nest Labs worth $3.2B & Samsung purchased Smart Things worth $200M)
According to some estimates, the IoT will add $12-$15 Trillion to global GDP in next 20 years.
2016 will have 5 billion connected things
Excited after seeing the stats?? We are also thrilled after working on this.
What is IoT?
IoT refers to any device or object, which is connected to the internet. It can be a smart watch, Fitbit, your vehicle, your furniture or anything. IoT is not only a buzzing word. Companies have already seen the huge potential & IoT is here to stay for a long time.
Why this hype? The IoT revolves around enhanced device to device function. It's built on cloud computing and networks of data-gathering sensors; it's mobile, virtual, and instantaneous connection; and it's going to make everything in our lives "smart." Smart, connected devices are already transforming our world and the competitive forces in business.
How does it work?
Everyone thinks IoT is based on device-to-device or machine-to-machine focused. But a machine or device is an object, it is not a tool. When we are talking about device "smart", it defines sensors. Sensors are not machines. Sensors gathers, analyse, evaluates data. The IoT (IoT) comes together with the connection of sensors & machines. The real value of IoT creates when it gathers data & leverage it. They analyse the information in real time.
Cloud-based applications are the key to using leveraged data. The IoT doesn't function without cloud-based applications to interpret and transmit the data coming from all these sensors. The cloud is what enables the apps to go to work for you anytime, anywhere.
The Impact of IoT
By using IoT enterprises are analysing latest business trends, remote monitoring of the entire process, and optimizing cost by managing critical machinery. IoT gives enterprises an opportunity to create seamless interaction among devices to gather, store, and process data. IoT made it possible to boost business productivity, enhance security & transform business.
Smartphone have all the intuitive apps which make our life really simple like finding places, updating things, booking a ride, ordering food etc. IoT made it easy. IoT is only going to grow. Currently, less than 0.1% of all the devices that could be connected to the Internet, are connected to the Internet. Just think of the tremendous potential and limitless opportunities this brings for business and society if at least half of the smart phones are connected to the internet.
How can IoT help you & your business?
The amount of data being collected and analysed in and through the IoT will be huge. No one can predict the quantity of this huge volume of data. It could be some zettabytes, yottabytes, brontobytes or even as high as geophytes.
Let's see few examples. A Boeing aircraft jet engine can generate 20 terabytes of data per hour, an optical telescope (Large Synoptic Survey Telescope) can produce 200 petabytes of data in its lifetime, a radio telescope ensemble SKA (Square Kilometre Array) can produce several Exabyte per day. We are really building the "internet of everything" at the end. Each of these examples corresponds to one single node out of the billions (or trillions) that will be collecting and delivering data through the IoT. Those are huge "devices", whereas most devices on the IoT will be small in size.
The economic impact and benefits of the IoT will be huge. Gartner predicts that the aggregated value and economic benefit of the IoT will exceed $1.9 trillion in the year 2020 alone. Now let's check few of the business benefits;
Real-time marketing tracking
Sensor-driven decision analytics
Process Optimization
Optimized resource utilization
Connected computers & a robust system
Ubiquitous sensors & networks
Analytics- as –a- Service
Marketing Automation
Targeted Customer Service
In the near future, you may no longer need to remember to turn the oven off, when the cake is done, switch on lights when you enter your room or run the clothes dryer when electricity rates are cheapest. Your home will do it for you. These products are part of the IoT (IoT), aimed at automating our lives by connecting mobile devices to appliances, lights, and just about everything—a shift that could improve efficiency if it works right, but compromise privacy if it doesn't.
40 billion connected devices by 2020
The rise of IoT is there. The number will increase, as the installed base of active wireless connected devices grows fast.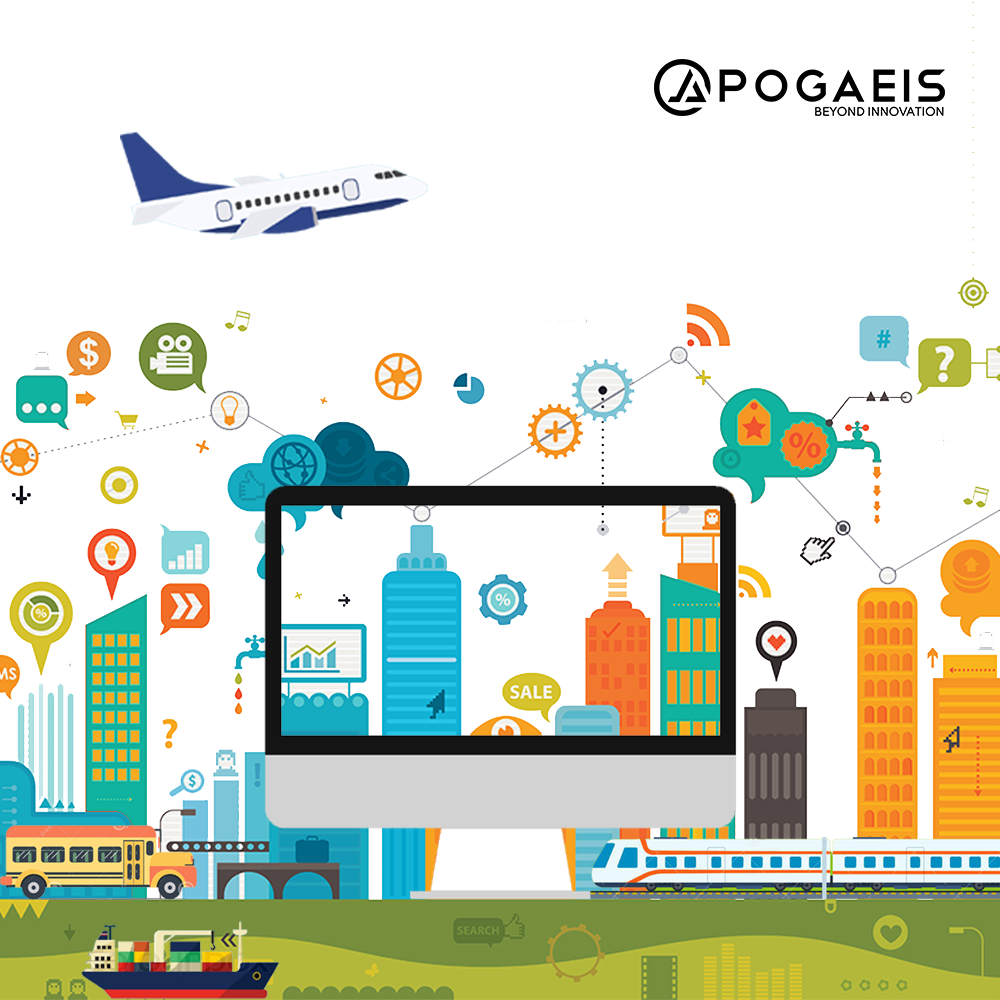 What are the Questions?
How will all these devices ultimately connect?
Security challenges? Is our data secure?
How you as a business owner can take advantage?
Can people adapt this technological evolution?
All the industries are keeping a closer eye on IoT and trying to take maximum advantage. Supply Chain, logistic & distribution, healthcare, education, retail, consumer goods, e-commerce, automotive and government sectors are the industries who are using IoT. All other industries are adapting the technology rapidly.
Current Top IoT Applications
Smart Home
Smart City
Industrial Internet
Smart Car
Connected Health
Smart Retail
Smart Supply Chain
Connected Agriculture
In the scale of hype to reality, can the IoT profit business owners, suppliers and end users tomorrow? What are the process required to enable the IoT and widespread deployment of wireless sensor networks that are feasible and based on an ROI? Who is buying IoT in the short term? To find the answers & to know how it can transform your business by optimizing your productivity Contact Us. As a premium IoT service provider Apogaeis, has got the expertise & technology to use it for your business to witness the magical transformation.