By now you must have at least heard about Pokemon Go if active on the internet. But most of you are not sure exactly what this is & why this much hype? Our team at Apogaeis tried to put all the insights,
news, updates on Pokémon GO & put here in this article.
Let us tell you before we start, "Pokémon GO" is the biggest game in the history of US. We are not saying this, but stats does. Climbed to the top of both Android & iOS app store on the day it was released, within 24 hours Pokémon GO beat out Slither.io and Supercell's highly promoted game Clash Royale to become the biggest game of 2016, as measured by daily active users. Some research showed it has over 20 Million peak daily active users.
Surprised?? More surprises to come. Within the first three days of its release, it attracted more users than twitter and beat all revenue records. Now it is giving tough competition to daily active users of snap chat and Google Maps.
What is Pokémon GO?
Pokémon is a Nintendo franchise that launched in 1990's. In its world "trainers" travel the world to catch monsters. They fight each other & the trainer's goal is to find them all. But what is this Pokémon GO?  Unlike other Pokémon games, it's a free download for android & iOS devices. The game style is different though the goal is same to catch the monster. Pokémon GO is an augmented reality game- it mixes real world experience with the game.
The notable thing in this game is, it uses your phone GPS & set to decide which Pokémon appear in the game. If you are near a river, more water types will appear. If you are playing at night, more nocturnal ghosts will appear.
Why so much hype?
Why is the game taking gaming industry by storm? Why so much hype? Well, the first answer is "Its free", features are new & very exciting. People who used to play previous versions will be very excited & nostalgia. Moreover, Pokémon GO realizes a vision which fans have had since the series released. Hype is there because it is the first big augmented reality game.  Few other games tried this before, but they couldn't succeed.
Why shouldn't you surprise with the result?
Excitement and surprises associated with this game are at its peak. But here are few points by Apogaeis, after reading which you won't be that surprised with the buzz.
Pokémon was one of the most widely played & popular game in the world.
Previously it has 18 full featured films, a cartoon series, and card games. So a huge fan base.
It is a part of Nintendo, which has similar responses for its previous games too. E.g. Miitomi
The mobile gaming market has slowed down since last few years, so it required a boost like a gaming giant with excellent past response.
Given the current of user acquisition in the mobile games market on iOS ($4.01 in May 2016, up 2.3% YoY) and Android ($3.40, 3% YoY), many industry participants seek to leverage established franchises and brands to offset marketing expense. Pokémon GO launched at the right time.
Nintendo: How it went for them?
The initial success of Pokémon GO took Nintendo's market share sky high in Tokyo Trading, Japan. But Nintendo is not the sole owner of this game. They are a joint venture with the Pokémon Company. Nintendo has acquired 32% share of the Pokémon Company. Niantic Inc. is the developers of this game. Niantic previously developed another augmented reality game called Ingress, which has only generated just over $1.1 million since its release. Till now Pokémon GO has managed more than $14 million across mobile platforms since its release. As the mobile gaming market saw little high growth this year, Nintendo was beneficial from this.  On live streaming channels, social media Pokémon GO is among the top 35 titles, with almost 200000 hours of content streaming since launch, Nintendo got the high promotion.
An Opportunity for Marketers
Pokémon GO after getting launched rocketed to the top of the app store of both android & iOS within the first couple of days. It is all set to play a vital tool of marketing for companies who depend heavily on either online branding or mobile branding. Only in the US, more than 65 million users are using this game. Which is more than twitter & challenging snap chat now. Think about the target audience. It's huge. Already local restaurants, cafes in the US are taking this opportunity for some quick revenue. L'inizio Pizza bar in New York reports that it has increased its sales by 75% over the weekend by activating a "lure module" feature that attracts virtual Pokémon characters to its restaurant. They are spending only $10 to have a dozen of characters placed in & around the location.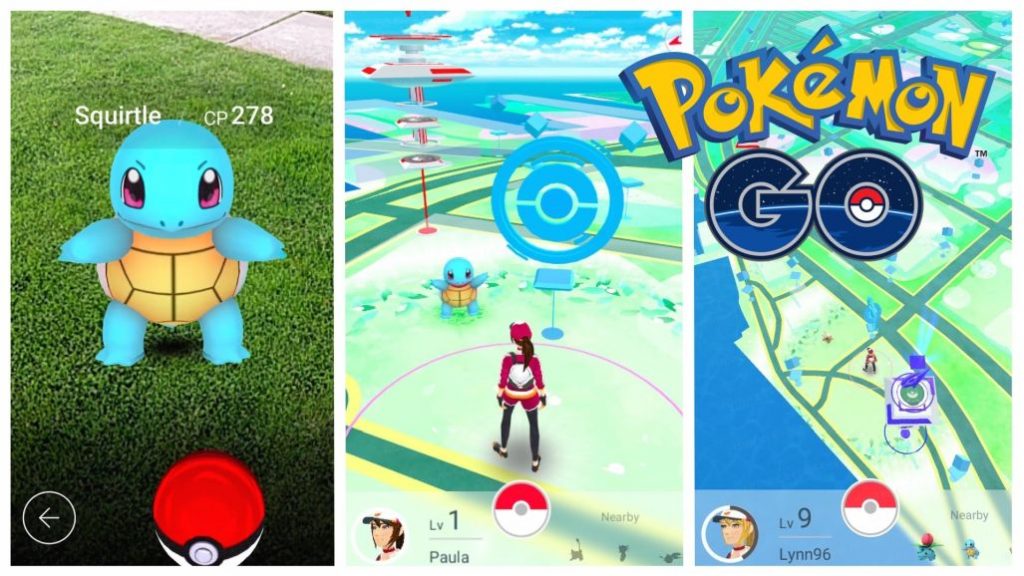 Check the link nyp.st/29zU4HO
Few of other businesses also used the same formula to generate profit. McDonalds is planning for a big tie-up with Pokémon GO for it's in store promotion.
Threat/Security Concerns
It's a GPS-based game. It will utilize your GPS to track your location so that it can customize the character to appear for you in the game. Though this game is free for users, but still there are few security concerns raised. Let us highlight few of them.
Niantic is not allowing users to create accounts. So, you have to use an existing account to play. Till now google account is the only option, which means the company will have all your personal information.
It uses your camera to connect the real world with the virtual world. They can get the access to your gallery.
Most importantly they will get access to your email id. They might now check your emails, google drive documents, searched history, contact details, google map navigation much more.
Insights to your social media pages.
Stats shows Pokémon's growth in the US
These data is been provided by Similar Web a data analytics firm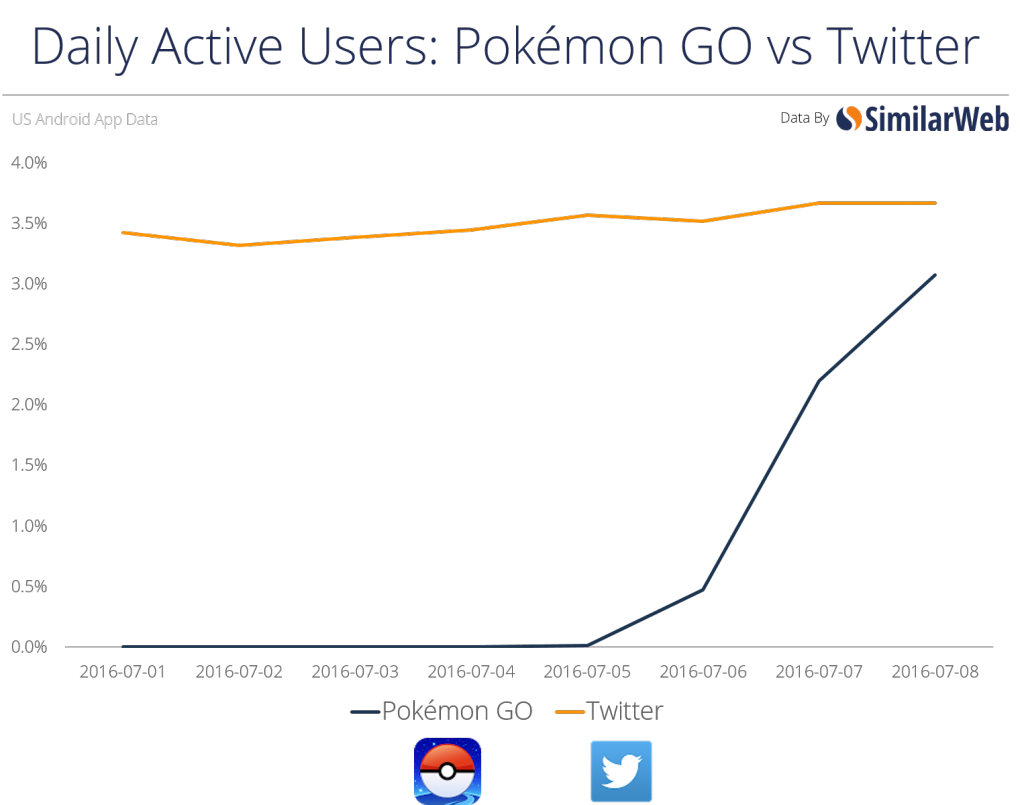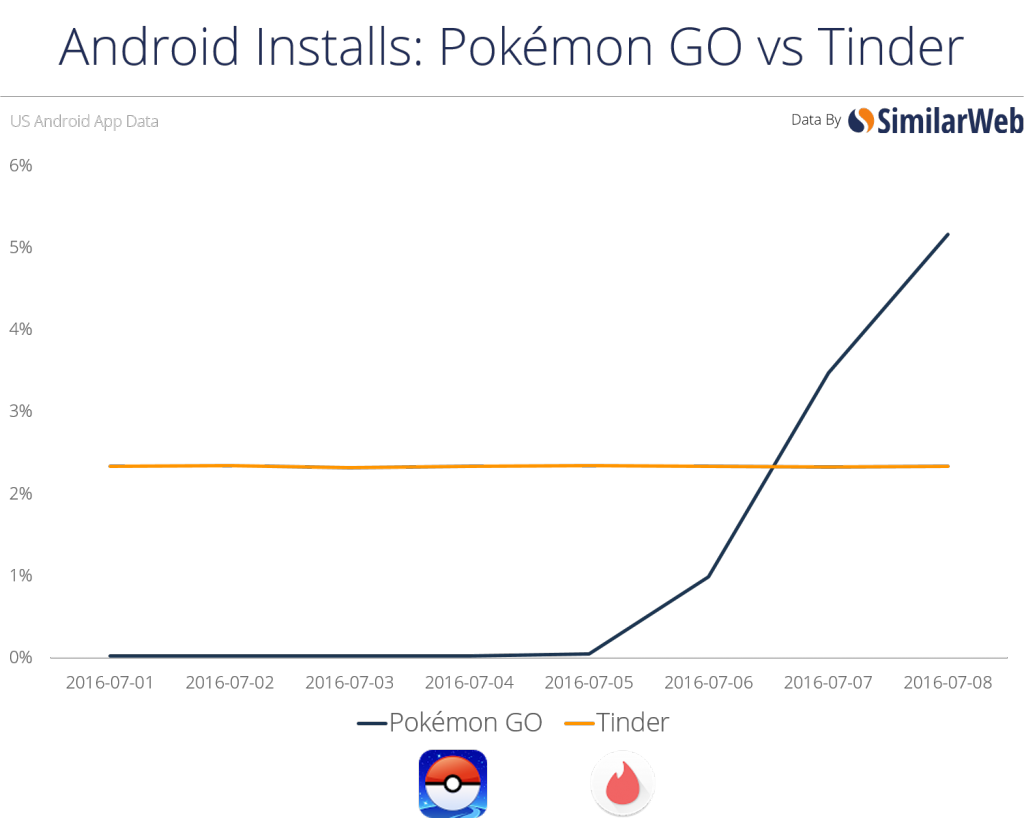 Check other similar astonishing stats. Click below link
Is it too soon to judge?
Nintendo's share price might suggest the success of the game but it's too early to declare Pokémon GO a blockbuster. Nintendo has a small stake in Pokémon GO, and will get just a little portion of the game's profits.
History shows games which got a tremendous response immediately after its launch dropped like a stone after a month. Nintendo's last mobile game, Miitomo, met a similar fate, finding early success that was ultimately unsustainable.
Pokémon GO is already an unbelievably huge game & success for Nintendo, and if it can retain its users and convert those into highly engaged and paying players, then it could be a huge financial success. For now, we'll have to wait and see.
If you want to know more about Pokemon GO or any other topic related to technology or business, Contact Us Our Consultants will be happy to help you.