Technology is molding every industry significantly. Healthcare industry is one of those top industries where digital transformation is the new normal. A plenty of technologies- both well-known and ground-breaking continue to change the global healthcare landscape. From the cloud and IOT to virtual reality and mobility, healthcare technologies always open the door to new opportunities for keeping people healthier, streamlining healthcare communication and enhancing the overall quality and efficiency of patient care.
No one can doubt technology's ability to enable us all to live healthier lives. From surgical robots to "smart hospitals", from healthcare apps to healthcare analytics, the way technology is changing healthcare services is commendable. Healthcare service providers are in the midst of redesigning their IT operations to better meet the demands of external customers, and that is creating the need to redefine many expertise. Unfortunately, many healthcare providers say they lack proper technical skills on staff in the areas of analytics and mobility.
There are all kinds of facts, figures, and stats floating around right now as to what are the top healthcare challenges and healthcare trends. In this blog, we are going to discuss all the trends in healthcare industry.
Virtual Reality
Healthcare industry has high expectations from Virtual Reality and its related tools. VR is highly effective in controlling pre and post-surgery patient anxiety. It also helps old age patients overcome post-traumatic stress disorder (PTSD) and controlling pain for numerous medical conditions. A research report found that VR games lowered acute pain levels nearly as effectively as narcotics. Virtual reality is being used to expose users to their phobias in a controlled environment.
VR is playing a big role in revolutionizing medical education and training. VR holograms are being used to teach medical interns anatomy, pharmacology, and surgery. Virtual reality has also found its application in educational purposes and in the area of Remote Tele surgery, where the operation is carried out in a separate place for the patient. The main idea of this specific system is revealed in a force feedback, where a surgeon can evaluate the amount of pressure to use when performing delicate action procedures.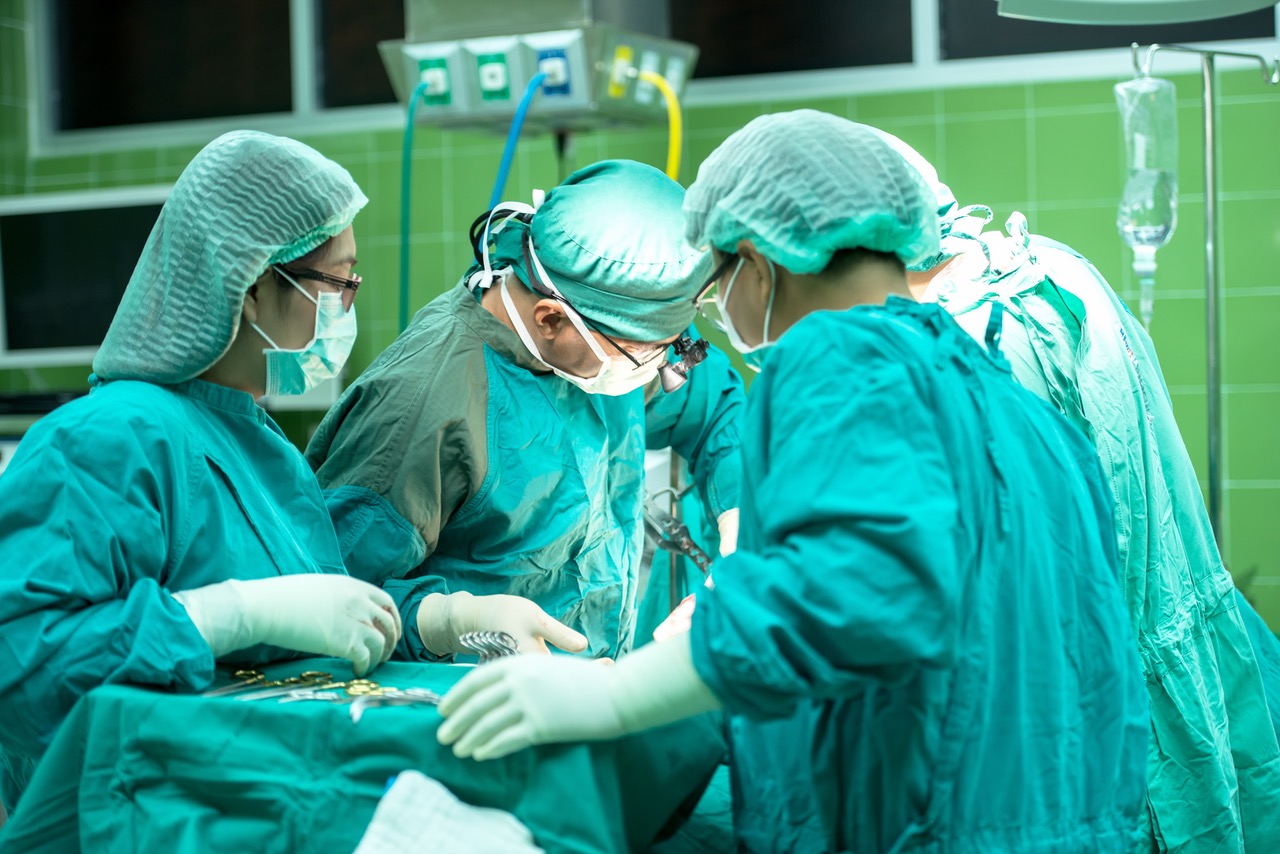 Robotic surgery has become popular virtual technology. The definition of the term seems to be a bit complex, but still. The process of fulfilling the operation is the following: A robotic device performs the operation but is controlled by a human surgeon. It is a plain, sublime interaction, which decreases time, and reduces the risk of complications.
World of IoT
Do you remember those days when we suppose to visit a local store and get our blood pressure read at one of those old machines? Time has changed. Now, mobile devices can perform ECGs, DIY blood tests, or even work as a thermometer. All without going out. With the aid of automation, patients can even patients can check their weight, pulse, oxygen level and can enter the report in the mobile app portal. They can even share the report with the doctors. This can help doctors to check the report at the right time. This is far more than cool. It is life-saving.
As per many industry leaders and reports, healthcare is going to be one of the industries which will see the highest IoT spending in coming few years. There are already medical equipment that shares images and patient reports, problem monitoring and troubleshooting, real-time location systems, ICU management, the medicine dispensing. With the help of other technologies like wearables and mobility solutions, IoT can streamline the data and send back to medical service providers.
IoT sensors connect medical devices to the internet and this reduces errors and provides right information to doctors. This improves diagnosis process and quality of service. Multiple hospitals have started using smart beds, which can sense the presence of a patient and automatically adjust itself to provide proper support without anyone's help.
IoT applications also help to transform patient care at home. Smart medication dispensers in the home could automatically send notifications at the time for medicine and also updates the reports on the cloud platform so that doctors can also notify about the dose status.
IoT is here to stay for a long time. Healthcare providers are looking for opportunities to leverage technologies to improve efficiency. IoT in healthcare is pegged on connectivity, ensuring information available to take an action. With data sharing continued to be simplified, use of IoT applications will grow in hospitals.
Mobility: You simply can't ignore this factor
Mobile apps have changed the way we live, work, communicate, travel, play, and eat. Like all other industries, they are also changing the entire global healthcare system. Mobile Apps are playing an important role in making healthcare service more reliable & effective and also giving users an opportunity to take fitness seriously.  These applications are making healthcare service more efficient & cost effective.
Patient-doctor interaction plays a very vital role in healthcare delivery. The challenge comes when doctors have to monitor patients remotely. However, technology made these things possible & distance is no more a constraint. Many healthcare professionals are going for mobile application as it is helping them to reach their patients anytime, anywhere as well as it smoothens the operations and reduces cost & time of the hospitals and clinics.
Mobile applications also allow better collaboration among the various department of a healthcare service provider. Coordination of a patient's overall healthcare is very important. Mobile technology improves overall workflow as well as productivity.
By 2018, it's estimated that 65% of interactions with health care facilities will occur by mobile devices. Some 80% of doctors already use smartphones and medical apps, with 72% accessing drug info on smart phones on a regular basis. Gone are the days of paper charts and file rooms. Hospitals, insurance companies, and doctor's offices are now storing patient medical records in the cloud, with patients able to access test results online 24/7.
READ MORE : "Mobile Applications: Taking Healthcare Industry by Storm"
Telemedicine & Telehealth
A few years back, 80% of doctors asked told telemedicine is a better way to manage chronic diseases. Telemedicine offers patients and healthcare providers a new opportunity and accessibility. Geographical location is no more a constraint. Even patients in the remote areas can receive the highest quality of care, providing they have an internet connection and smart phone. Telemedicine can save time and money. Patients no longer have to visit regularly to the hospital and no more long waiting hours. They can go for a conference call to get the prescription update or report update.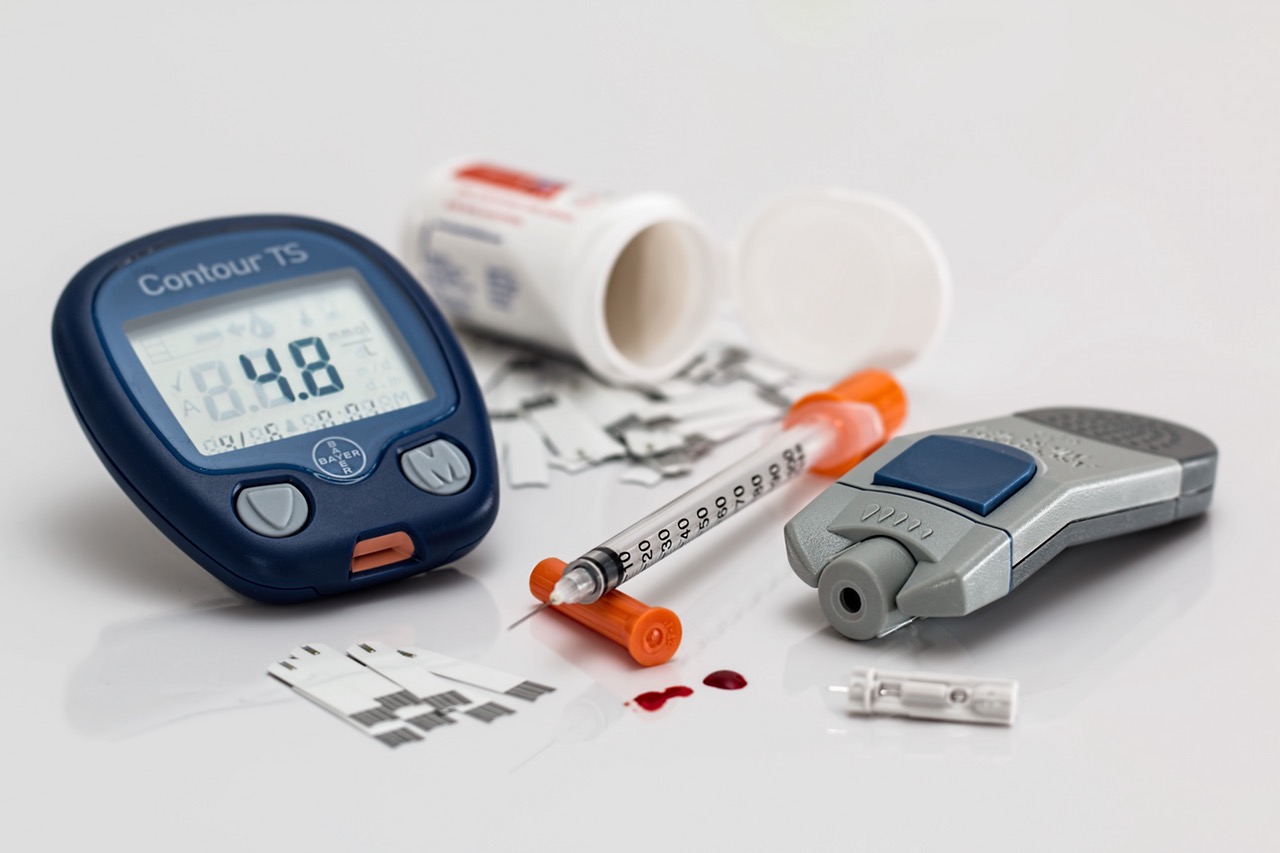 Telehealth is emerging as one of the most critical components of the healthcare system. This holds the key to influence some of the most challenging issues of our current healthcare system; access to care, cost-effective delivery, and distribution of limited providers. Telehealth can improve the current standard of healthcare and can provide enhanced health outcomes in cost effective ways.
Few Advantages:
Remote patients can more easily obtain clinical services.
Remote hospitals can provide emergency and intensive care services.
Patients diagnosed and treated earlier often have improved outcomes and less costly treatments.
Patients with Telehealth supported ICU's have substantially reduced mortality rates, reduced complications, and reduced hospital stays.
Home monitoring programs can reduce high cost hospital visits.
High cost patient transfers for stroke and other emergencies are reduced.
Telehealth assists in addressing shortages and misdistribution.
Specialists can serve more patients using Telehealth technologies.
Nursing shortages can be addressed using Telehealth technologies.
Rural clinicians can more easily obtain continuing education.
Rural clinicians can more easily consult with specialists.
Patients can stay in their local communities and, when hospitalized away from home, can keep in contact with family and friends.
Many telehealth applications empower patients to play an active role in their healthcare.
Reducing extended travel to obtain necessary care reduces the related carbon footprint.
Home monitoring of chronic diseases is reducing hospital visits by as much as 50% by keeping patients stable through daily monitoring.
The national average for re-admission to hospitals within 30 days following a heart failure episode is 20%. Telehealth monitoring programs have reduced that level to less than 4%.
Timely provision of treatments that effectively reverse the consequences of a stroke have risen from 15% to 85% due to the availability of tele stroke programs.
Big Data Way
The healthcare industry, perhaps more than any other, is on the verge of a major transformation through the use of advanced data analytics. Other than enhancing profits and cutting down cost, big data is being used to predict epidemics, cure disease, improve the quality of life and avoid preventable deaths. With the world's population increasing and everyone living longer, models of treatment delivery are rapidly changing, and many of the decisions behind those changes are being driven by data.
The drive now is to understand as much about a patient as possible, as early in their life as possible – hopefully picking up warning signs of serious illness at an early enough stage that treatment is far more simple (and less expensive) than if it had not been spotted until later.
Predictive modelling over data derived from EHRs is being used for early diagnosis and is reducing mortality rates from problems such as congestive heart failure and sepsis. Congestive Heart Failure (CHF) accounts for the most healthcare spending. The earlier it is diagnosed, the better it can be treated, avoiding expensive complications, but early manifestations can be easily missed by physicians.
Potential of Cloud
Despite those security concerns, healthcare providers are finally embracing cloud computing. The cloud has many benefits for businesses – but it is also making advances in the medical industry, becoming a vital tool for healthcare professionals everywhere. What makes it so valuable?
Collaboration is very vital to the healthcare industry. Healthcare professionals around the world can gain access to patient data whenever they want and can act without delay. For this, they need to store and access data remotely.
When any kind of disaster strikes, it will be very difficult to provide all the information. Cloud platform helps to save all the information from any kind of disaster.
The cloud makes it possible to not only hold more information but to do it at a lower cost, much like when working with software defined storage. This allows even the smaller hospitals access to the kind of information they need to offer the best care, without the price tag that could either put them under or force them to make cuts where cuts shouldn't be made.
Much in the way big data is making it possible for doctors to treat their patients better, the cloud makes it possible via storing and sharing data to speed up the research process.
Conclusion
Technology is considered to be the driving force behind improvements in healthcare trends and when you look at the rate of change and recent innovations, many find it hard not to agree with that observation. Health IT opens up many more avenues of exploration and research, which allows experts to make healthcare more driven and effective than it has ever been. As the industry continues to shift into the value-based care model, healthcare organizations are looking for the right tools to support the move. These above technologies will support the improvement of patient care and, in some instances, cut operations' costs.
Apogaeis is the first choice partner for many global corporates. We provide much needed digital stability to your business needs. We empower digital transformation with enterprise mobility solutions, applications, network security systems, infrastructure services and IT consulting. Let's collaborate and transform this world together. Book a FREE Appointment now with one of our expert consultants to understand more. Contact Now.
ASLO READ : "Retail Industry Technology Trends"